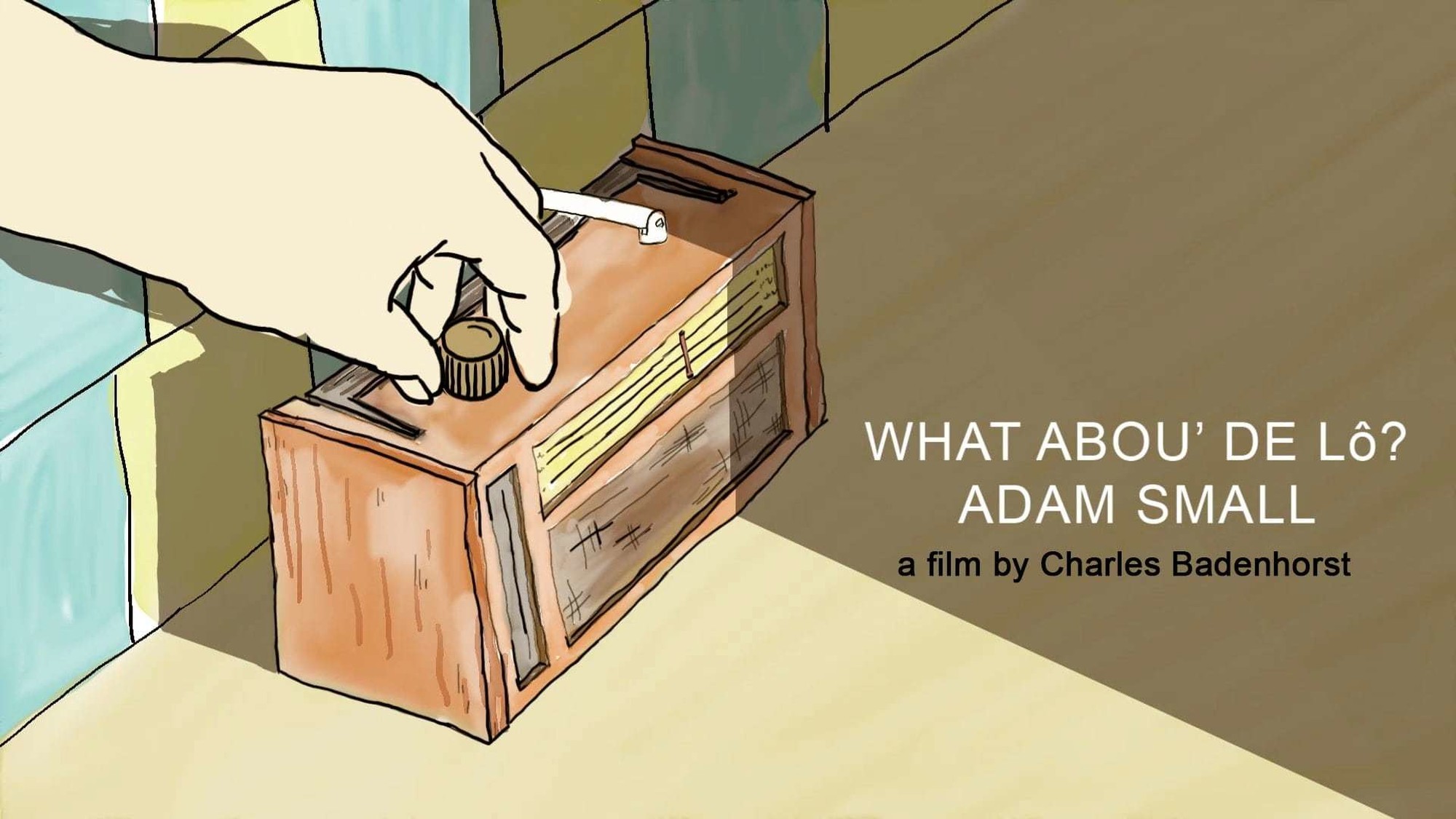 Charles Badenhorst - What abou' the lô, 2014
Charles Badenhorst (1972–)
What abou' the lô (2014)
Animation film, 00:03:14
CCAC# 0579
Donated by Marlene Dumas in 2020
This film is inspired by Adam Small's (1936–2016) poem 'What abou' de lô', originally published in Small's anthology Kitaar my kruis (1962). The poet is heard in the voice-over as he was recorded reading the poem for this film specifically. Small was a South African writer who was involved in the Black Consciousness Movement and other activism. He was noted as a Coloured and Afrikaans writer who wrote works that dealt with racial discrimination and satirised the political situation of apartheid. He pioneered the literary use of the Kaaps Afrikaans dialect, predominantly spoken by Coloured South Africans.
The poem is about a couple whose love is prohibited by apartheid law, specifically the Prohibition of Mixed Marriages Act, that prohibited marriages and sexual relationships between "Europeans" and "non-Europeans" or between those classified as "white" on the one hand and those classified as "non-white" (Blacks, Coloureds, later also Asians) on the other.
Badenhorst stated in an interview that: "I have ever since I can remember been a great admirer of Adam Small and his poetry. I was born in the early 70's in South Africa so I grew up in the old, pre-1994 apartheid South Africa. Adam's work was a window into what was really going on in our country at that time."
On his choice of animating this particular poem he added: "It has always been my favourite poem by Mr Small. In some sense it was the Romeo and Juliet poem about forbidden love in apartheid South Africa, a real sad life situation, but only more so. I have always been a hopeless romantic. But this is also tragic, and tragic is what South Africa was under apartheid. There isn't enough sad words to describe how devastating life in South Africa was for non-whites during apartheid."
Badenhorst wanted the film to be a reaction to the poem. "First the poem happened, then the film. So the film could not be without the poem, if the poem didn't play over the radio on that day and didn't find the listener in that state it would never have happened, like a moment lost, something that could have been, like the love between Martin and Diana. Like the person in the film heard the poem for the first time." The story is driven home by the depiction of everyday domesticity in a way anybody can feel or understand, just like racial discrimination was institutionalised by the state on an everyday basis.
This animation was awarded the Grand Jury Prize of the first Weimar Poetry Film Awards in 2016. It was produced for and supported by the ATKV's (Afrikaans Language and Culture Association) project Filmverse.