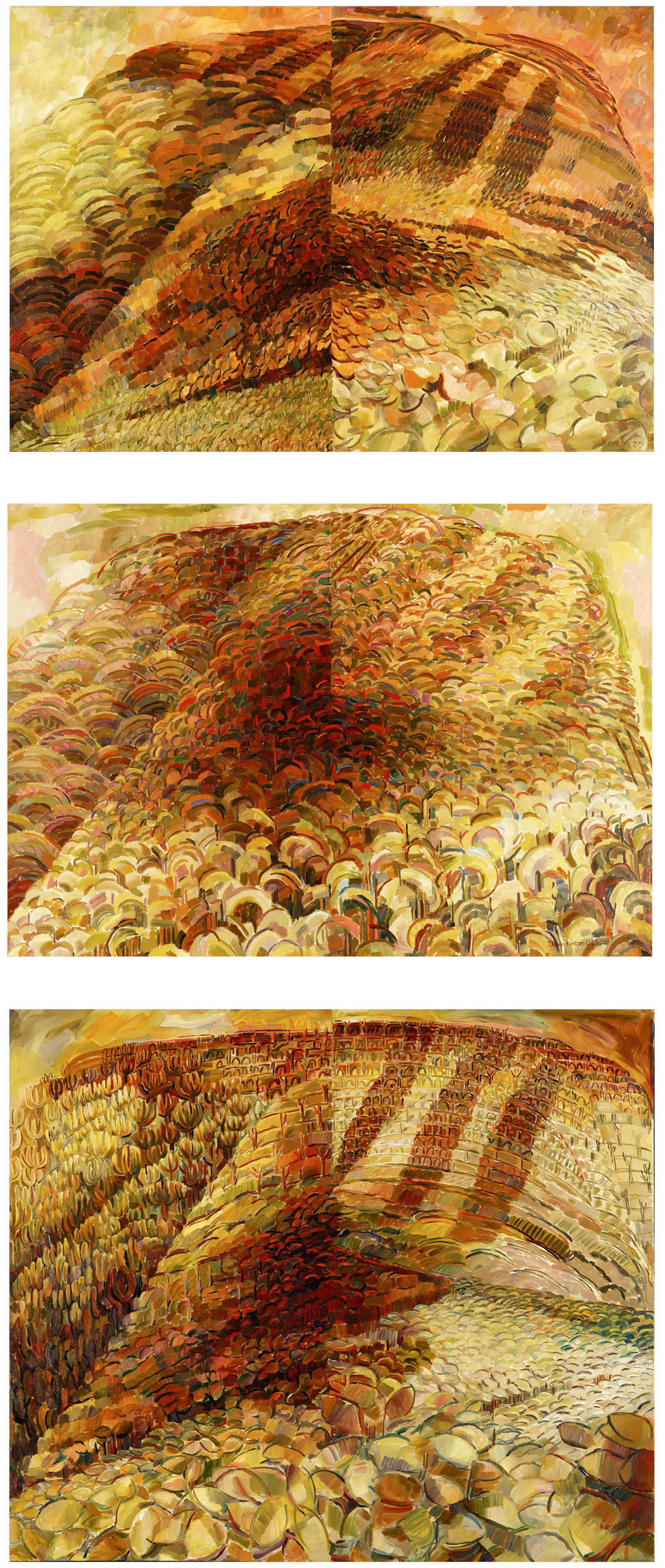 Diana Hulton (previously Kenton) - Mountain III, XI and XII, 1985 - 1991
Diana Hulton (previously Kenton) (1945)
Mountain III (1985-1991)
Acrylic on canvas / 1335 x 1950 mm
On permanent loan from Iziko South African National Gallery
CCAC #0124
Series: Mountain triptych
Donated by the artist
Yellow and red tones are inspired by Hulton's Warkwickshire home, together with her experience of South African landscapes. The central vertical split is meant to signify the great scale of land and sky, too large to capture on canvas.
Mountain XI (1985-1991)
Acrylic on canvas / 1375 x 1585 mm
CCAC #0125
Series: Mountain triptych
Donated by the artist
The mountain fills the canvas leaving little space for the sky. It inspires a sense of awe for the vastness of nature, being made to feel small before the unfathomable expanse craftily fitted within the artwork's frame.

Mountain XII (1985-1991)
Acrylic on canvas / 1355 x 1950 mm
CCAC #0126
Series: Mountain triptych
Donated by the artist
The natural is depicted most vividly, with Sheila McGregor observing in the artwork, "clamorous colour, an expansive handling of paint and the insistent division and sub-division of space convey a sense of nature's capacity for self-renewal."
Photographs by Ben Law-Viljoen