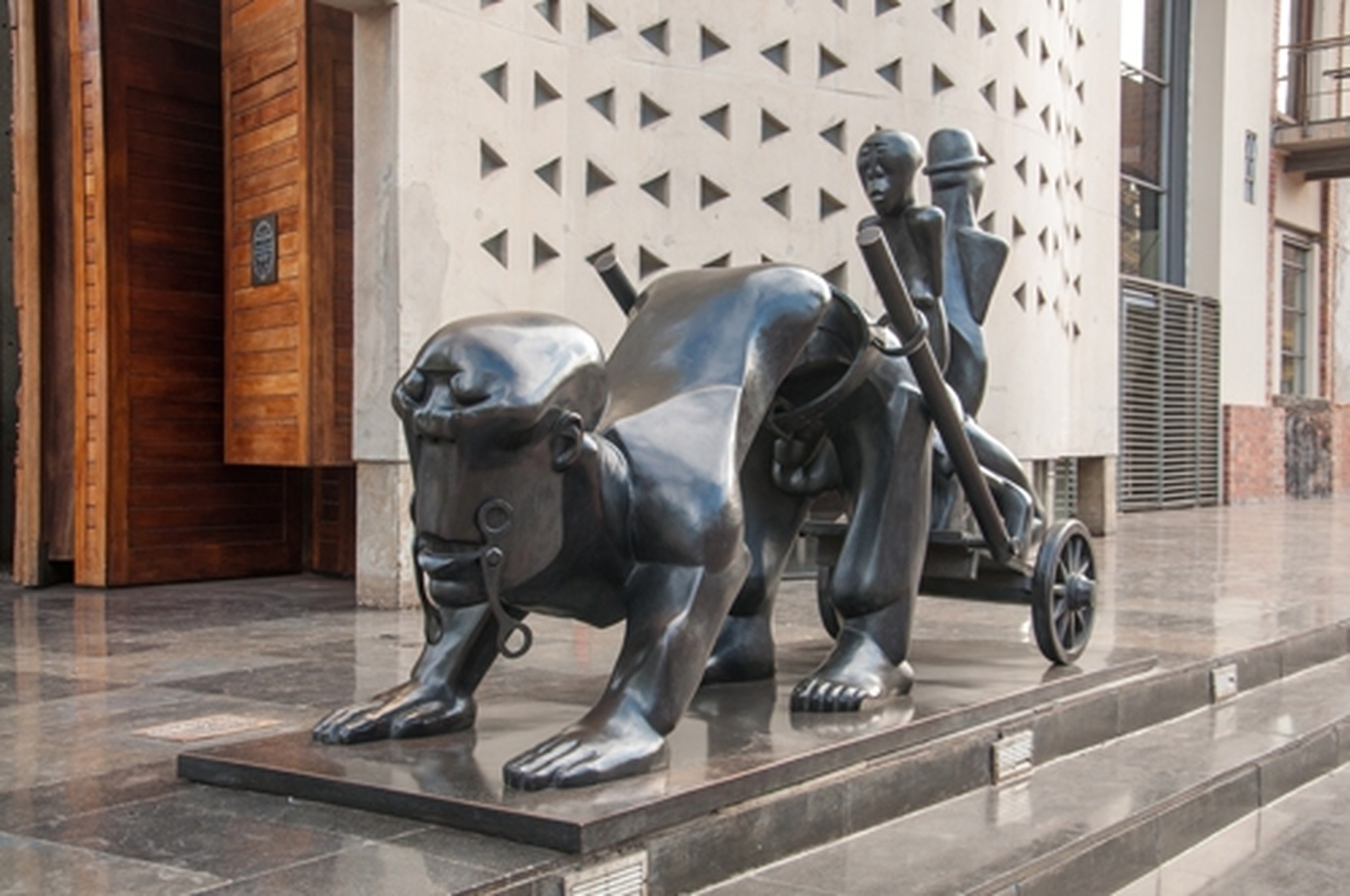 Dumile Feni – History, 2003
Dumile Feni (1942)
History (2003)
Bronze / 2690 x 1700 x 1000 mm
CCAC #0093

Donated by the Dumile Feni Family Trust and funded by the Tides Foundation.

In 1991, Dumile Feni died in New York, just as he was about to return to South Africa after more than two decades in exile. This large sculpture, which is installed at the entrance to the Constitutional Court, was initially a much smaller clay artwork made in 1987 by Feni. In 2003 it was enlarged and cast in bronze by the Tallix Art Foundry in Brooklyn, New York and shipped to South Africa. The work depicts the brutality of the master-slave relationship: a large yoked figure draws a cart upon which two other figures sit. In fact their seat is made of another human figure. Drawing on the title of the work, History, it suggests the brutal treatment of the black body during apartheid and the broader harnessing of black labour in the colonial enterprise.