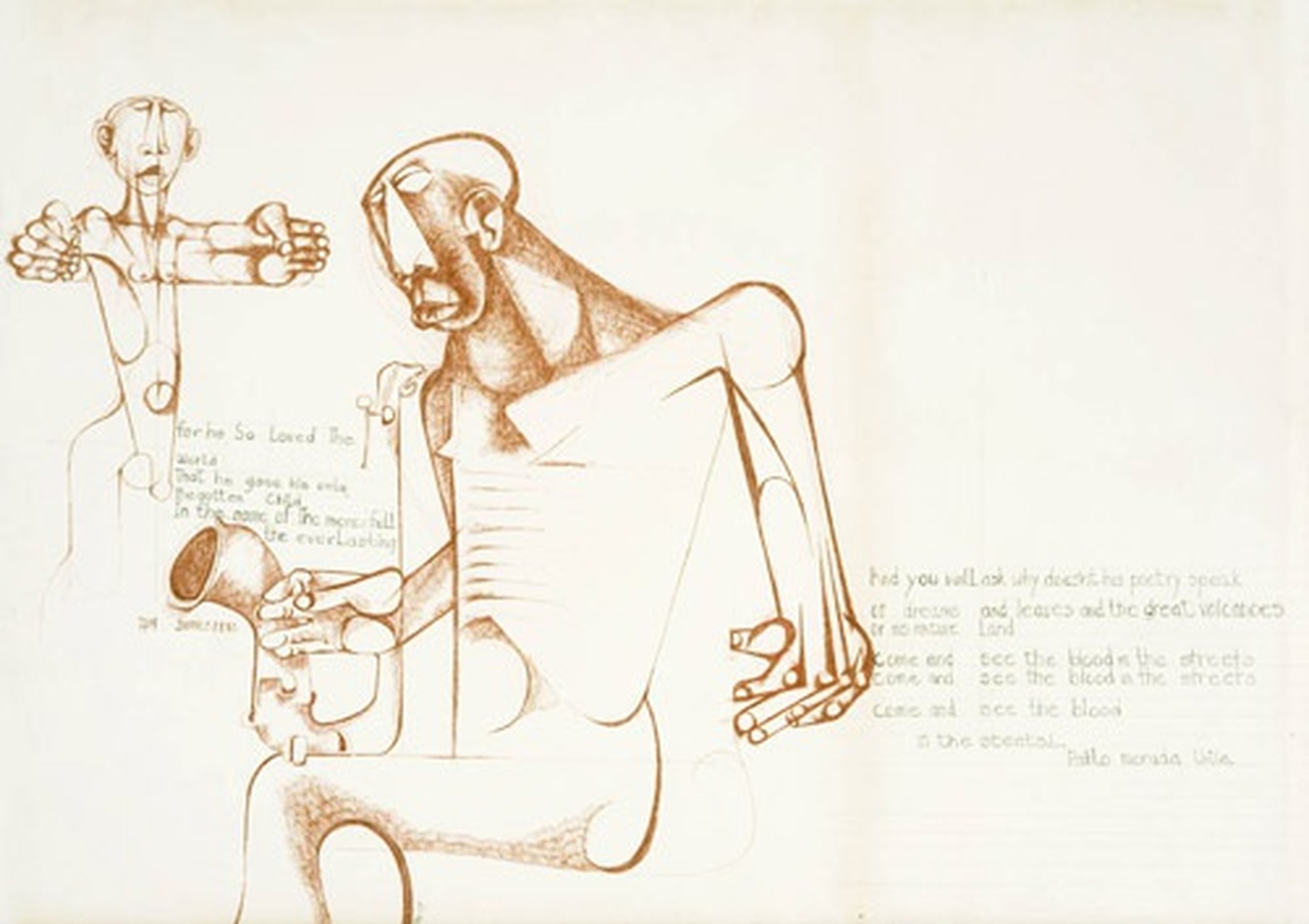 Dumile Feni – Homage to Soweto, 1977
Dumile Feni, Homage to Soweto, 1977, pen and ink on paper.

The CCAC houses a significant number of Dumile Feni's works, largely because of the relationship between the artist and former Justice Albie Sachs, who donated much of his personal collection to form the beginnings of the Court Art Collection as it stands now. The tender and shrewd drawings by Feni embody some of trauma of the conflict in South Africa in a way that has not been matched by many artists.Feni made these evocative drawings while he was living in exile in London in the 1970's.

Feni chose to depict the human dignity of people in these drawings at a time when violence and death was rife in South Africa. After the massacre of school children protesting in 1976, Feni gave Justice Sachs the drawing Homage to Soweto, which depicted the homage of the artist/musician to the martyred child. Although active in the struggle against apartheid, instead of representing the hardships that people in South Africa faced, he preferred to focus upon what he saw as the intrinsic goodness of human nature. Homage to Soweto reflects Feni's approach, depicting the musician instead of depicting police violence or bloody bodies.