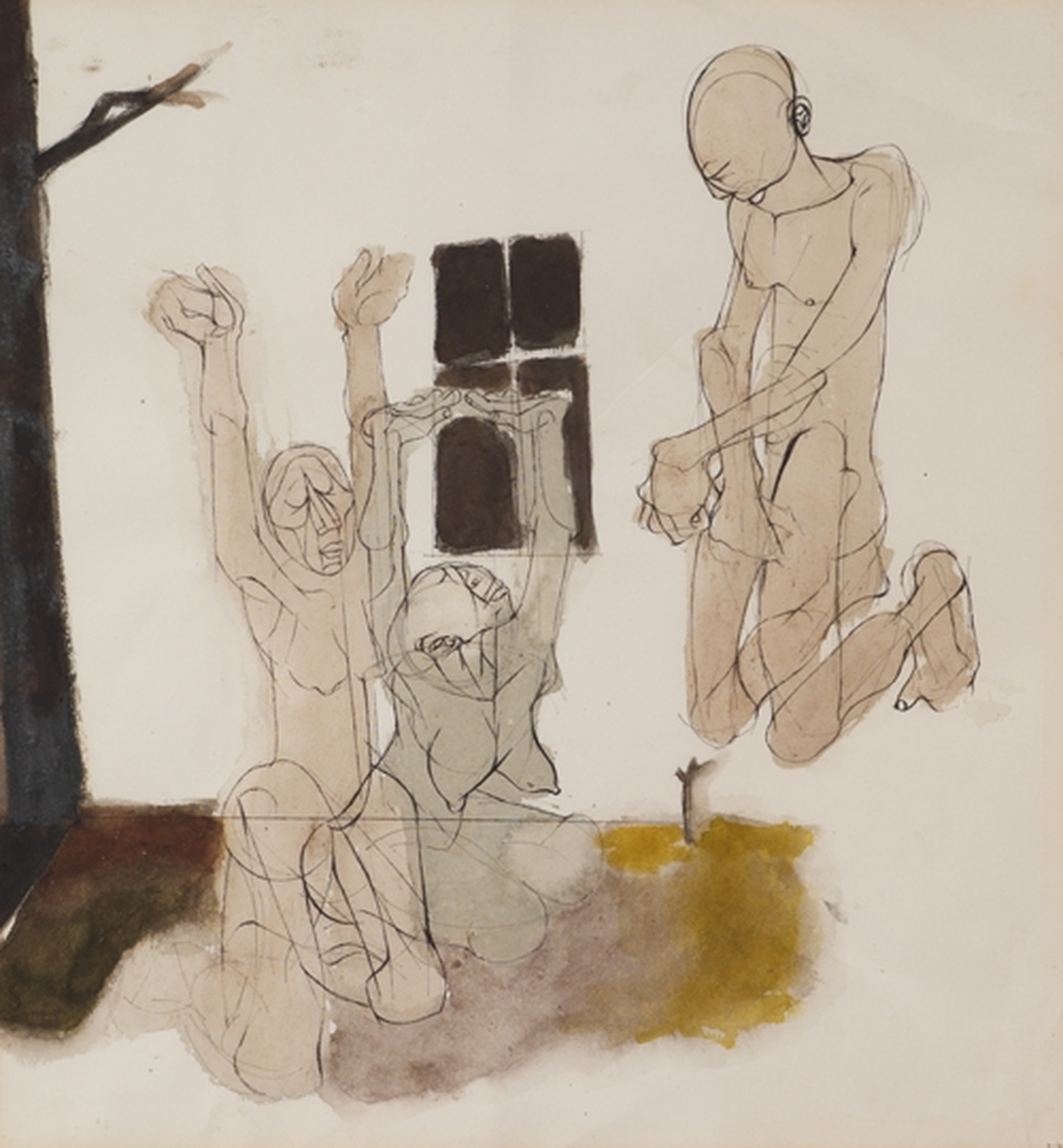 Dumile Feni – Three Figures, 1968
Dumile Feni, Three Figures, 1968, pen and ink and watercolour.

The Collection houses a significant number of Dumile Feni's works, largely because of the relationship between the artist and former Justice Albie Sachs, who donated much of his personal collection to form the beginnings of the Court Art Collection as it stands now. The tender and shrewd drawings by Feni embody some of trauma of the conflict in South Africa in a way that has not been matched by many artists.