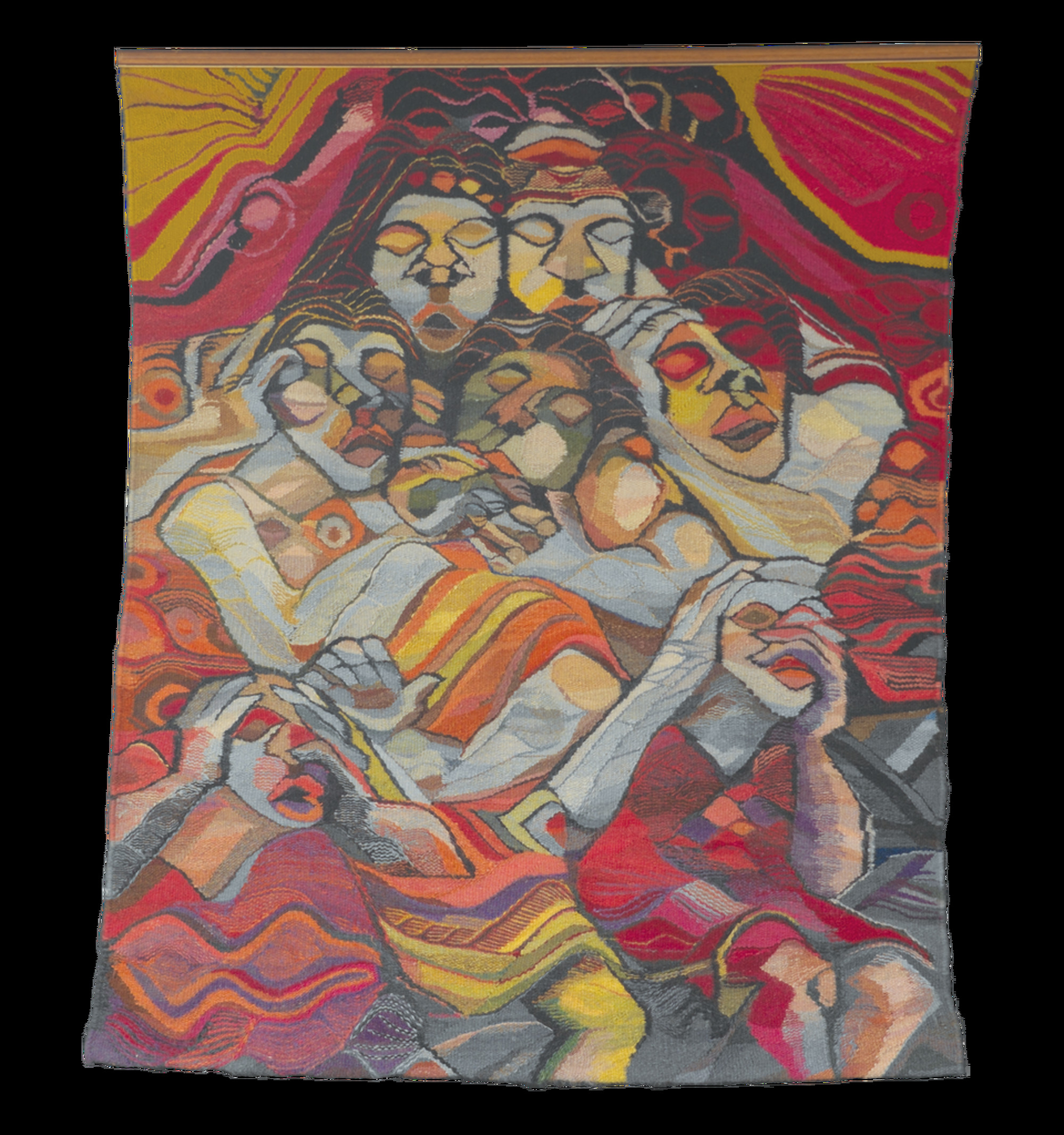 Joseph Ndlovu – Humanity, 1995
Joseph Ndlovu (1953)
Humanity (1995)
Fibre / 1814 x 1505 mm
CCAC #0196

Humanity was the work commissioned by the Constitutional Court's first Justices to decorate the courtroom in a way that would befit the dignity of all people seeking justice there. Using the Court's décor budget of a mere R10 000 (USD $1000), Justices Sachs and Mokgoro commissioned Joseph Ndlovu to weave the artwork, which depicts several figures huddled together with their eyes closed. Humanity is perhaps the reason that the CCAC exists and suggests too the broad aim of the Collection – to express principles of justice, human rights and reconciliation.