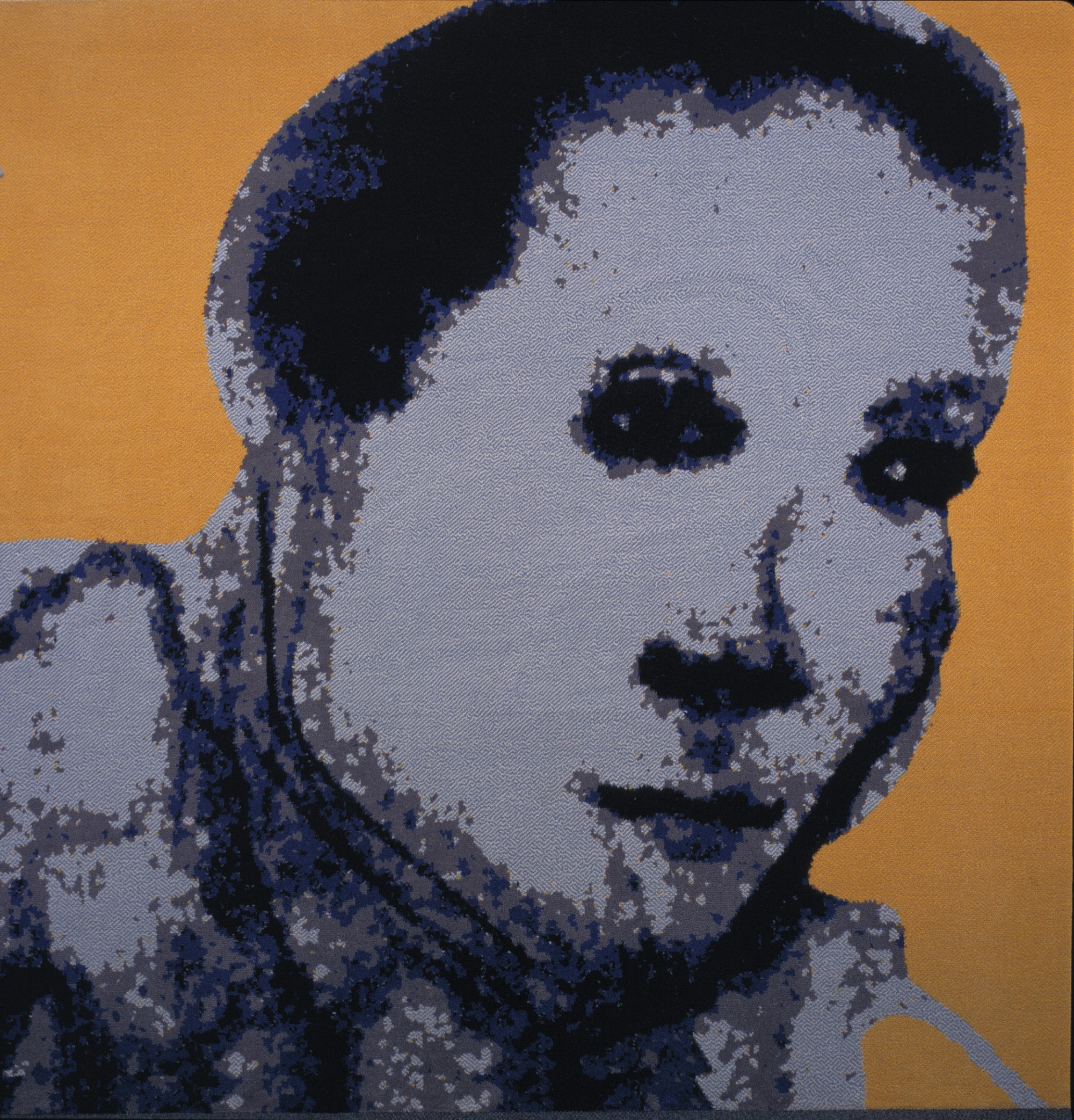 Marlene Dumas – The Benefit of the Doubt (triptych), 2000
Marlene Dumas,
The Benefit of the Doubt (triptych),
2000, fibre.
In 1998 Marlene Dumas attended a talk on South Africa's Truth and Reconciliation Commission, that Albie Sachs presented in The Hague. After the lecture she invited Albie over to her studio in Amsterdam, where he asked if she would be willing to donate an artwork to the Court. She suggested a duplicate set of industrially produced tapestries, entitled The Benefit of the Doubt, a triptych made for a new court building in Holland. A year later the Dutch Prime Minister formally presented the tapestries to the Court at a ceremony in the Market Theatre. They were exhibited at the theatre as well as in the temporary offices of the Court, before being moved to the Court building. They were first intended to be installed in the Court Chamber, but after deliberation between the Justices and the architects, it was decided to have them installed on the concrete beams linking the Court's foyer with the exhibition gallery. It can be said that their place in the Court was designed specifically for them, as they are too large to fit in just anywhere. The triptych is one of the signature pieces of the Constitutional Court Art Collection, and has been viewed and discussed by the thousands upon thousands of visitors to the Court every year.
Photographs by: Giselle Wulfsen


TAKE NOTE: The triptych has been taken down temporarily to be restored in Cape Town. It will return early 2019. Check back later for further news and updates.