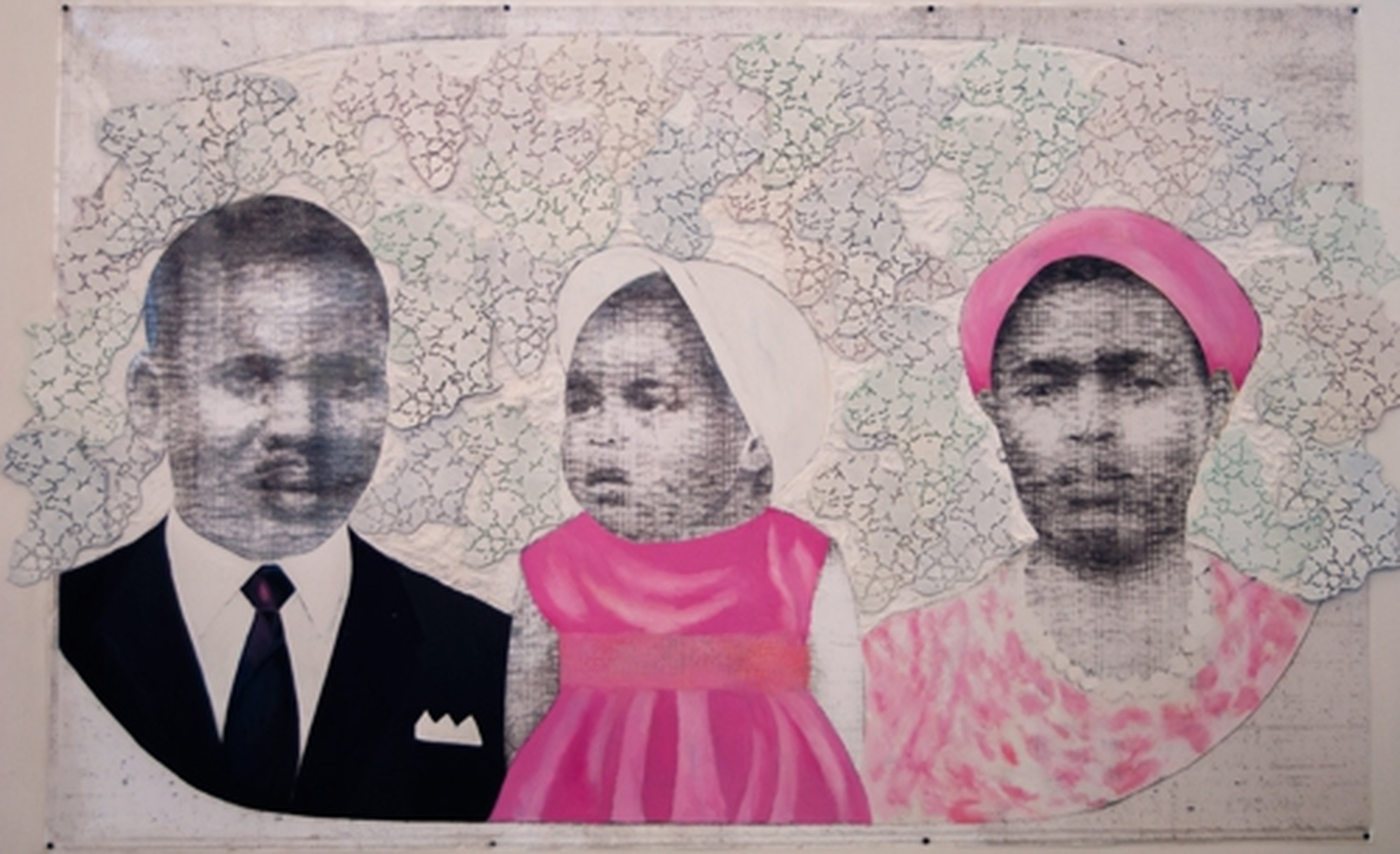 Penny Siopis – Forgotten Family 1, 1996
Penny Siopis, Forgotten Family 1, 1996, mixed media.

Made in 1996 during the Truth and Reconciliation hearings, Penny Siopis' Forgotten Family I is an "imagined" family portrait. Bringing together large scale photocopies of a father, mother and child, Siopis positions them in such a way as to suggest they share a space. The result of the photocopying technique is a faintness – their faces seem to be on the brink of fading away. In the background Siopis has layered a series of plastic maps of Africa, which she collected from cereal boxes in the 1990s. The artwork urges us to consider the effects of migrant labour and forced migration on family structures.