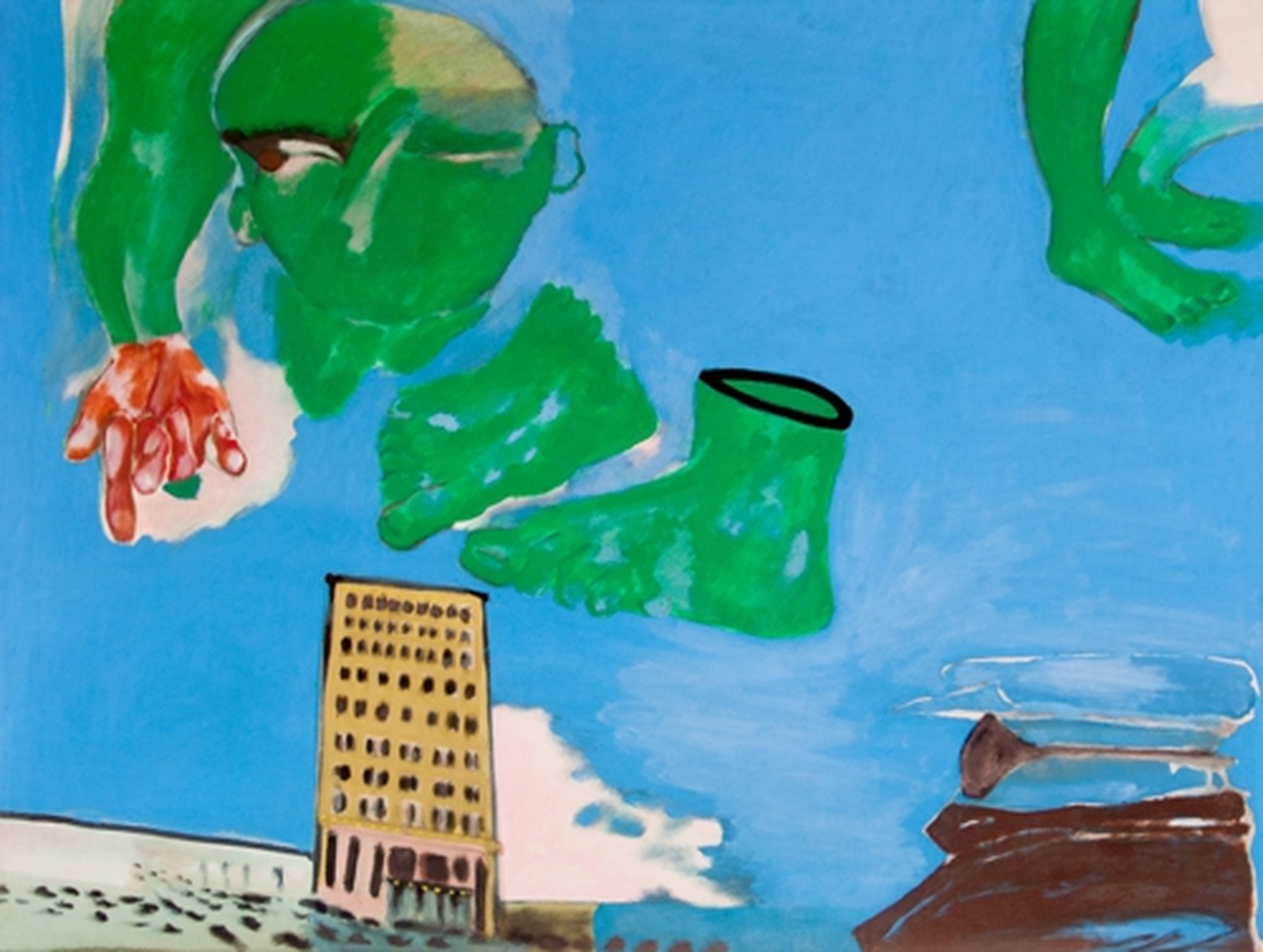 Robert Hodgins – Hotel with Landscape (Spy), 1996
Robert Hodgins, Hotel with Landscape (spy), 1996, oil on canvas.

In this dreamscape painting by Robert Hodgins, an inconspicuous figure in a hat and dark glasses watches a fragmented and severed body float above a monolithic skyscraper in a desolate landscape. The painting suggests the trauma of South Africa's transition into democracy and particularly the surfacing of brutal assassinations, tortures and assaults that characterised the Apartheid governments reign.