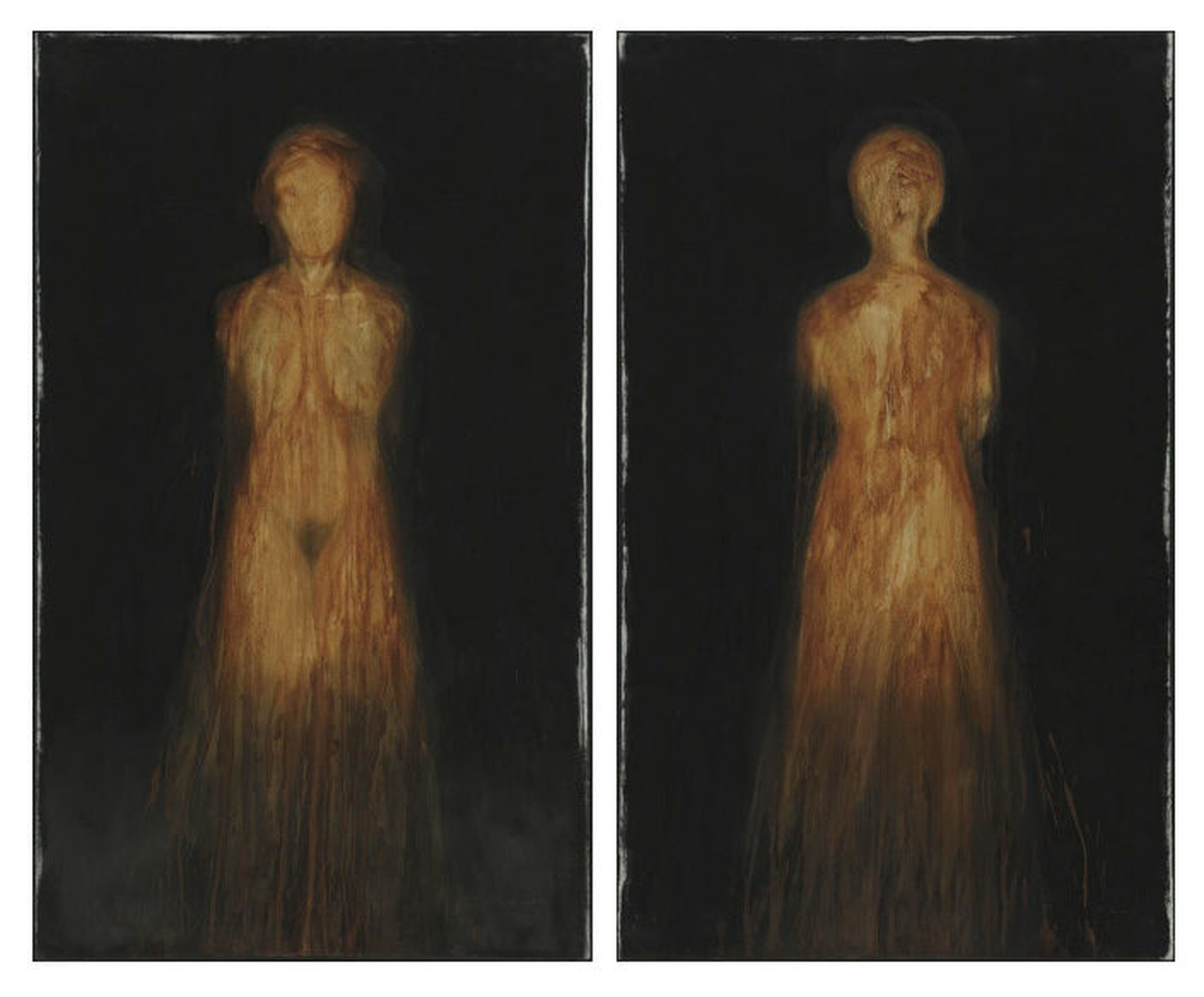 Thea Soggot - Figure II and Figure II Back, 2004
Thea Soggot (1958)
Figure II (2004)
Magaliesberg earth and black pastel on arches paper / 1920 x 1162 mm
CCAC #0243
Donated by the artist
The life-size female form created by using Magaliesberg earth, an area where some of the oldest hominin fossils have been found, is represented with dignity in that the image is not sexually explicit, yet fragile and intimate. Dignity is conveyed as an ancient value.
Figure II Back (2004)
Magaliesberg earth and black pastel on arches paper / 1920 x 1162mm
CCAC #0244
Donated by the artist
The female form is visualised by textured and layered mark-making, whereas the wrinkling of the paper imitates our skin. The use of Magaliesberg earth, from the so-called Cradle of Humankind, serves as a primordial exploration of being a woman and human.

Photographs by Ben Law-Viljoen