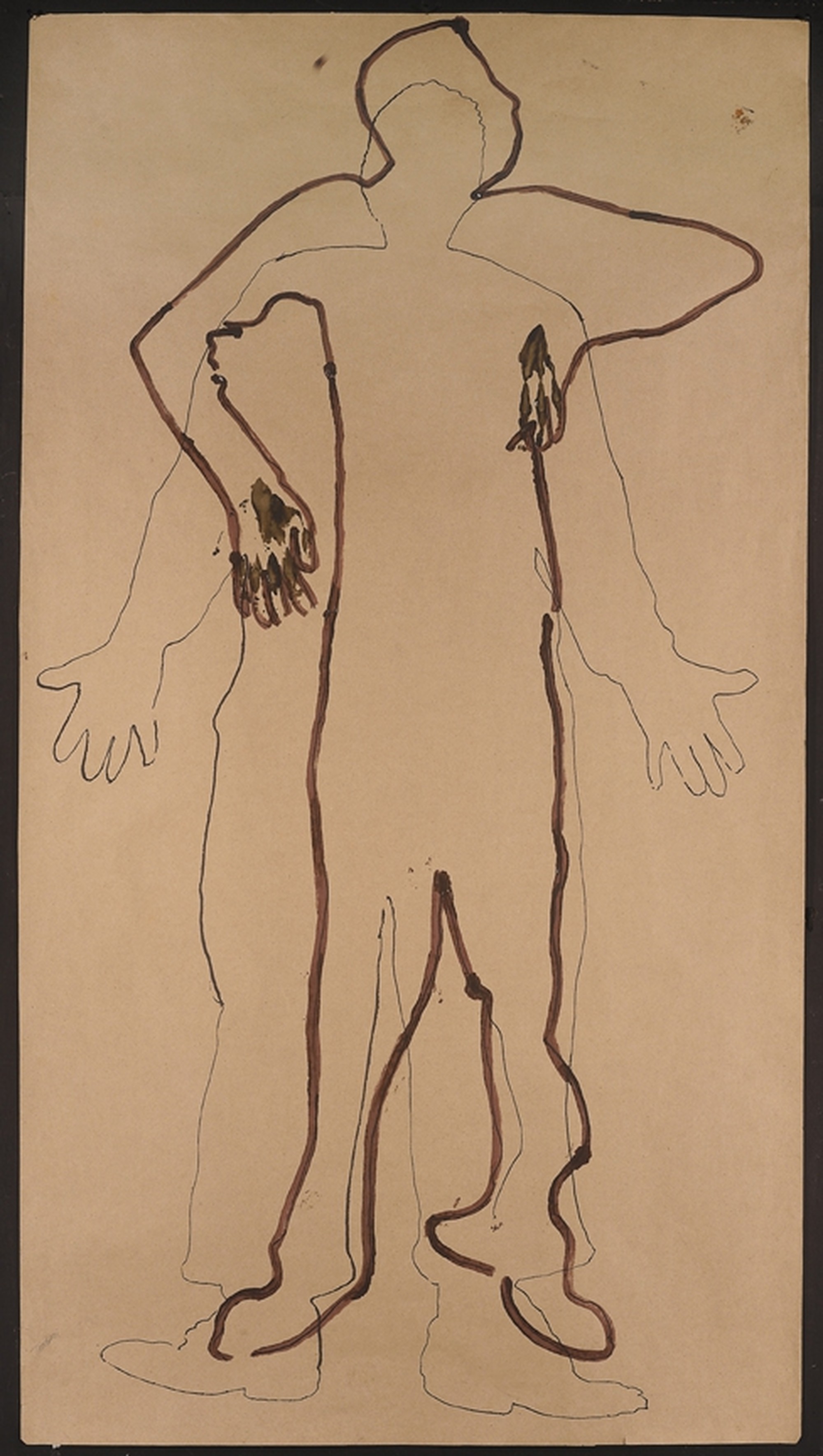 Thobani Ncapai – Body Maps, 2009
Thobani Ncapai
Body Maps (2009)
Digital print on paper
CCAC #0368

This is me, Thobani. I was the only man in the group. I would have liked to continue with this body map and this work but I had to leave because I got more involved in the Treatment Action Campaign. I have a vegetable stall and I have to wake up every morning at 3 am to go to the market to buy fruit and veg to sell. It was hard to keep coming to the group.

This is also how it is here in South Africa. Most men don't want to know their HIV status and only come for treatment when they are very sick when it is late. Most of the people in HIV positive support groups are the women.

The only stories I told to Jonathan and Kylie in the group were the ones when I was young in Ciskei and I used to make wire cars for toys. And how me and my friend iseman used to be the ones to raise the school flag every morning. Wiseman was the one who let me know about treatment in Khayelithsa when I began to die from this illness.