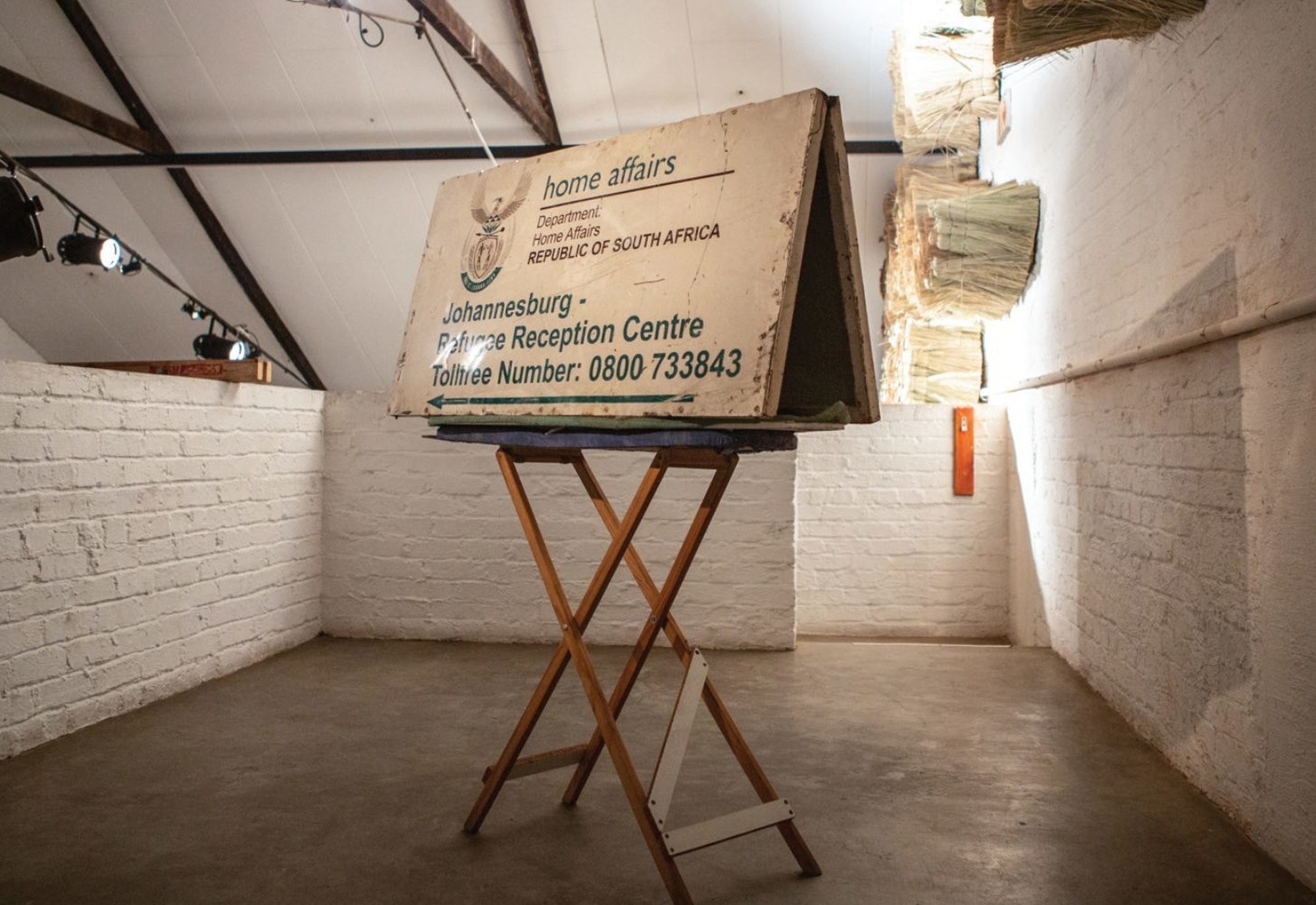 Usha Seejarim - Affairs of the Home, 2012
Usha Seejarim (1974–)
Affairs of the Home (2012)
Ironing Board/signage board and blanket, 1210 x 400 x 1500 mm
CCAC# 0578
Donated by the artist in 2020
This sculpture interrogates the various notions of home: as the country where one lives, the dwelling where one resides, the comfort or lack thereof, a sense of belonging, and the feeling of security or vulnerability of being at home.
Within this context, two Department of Home Affairs signage boards, purchased from a scrap yard, are placed on an ironing board, an instrument synonymous with the home. The boards have special resonance for those that required a permit to travel across provinces in apartheid. Today they are a reminder of the plight of those who reside in South Africa from countries beyond South Africa's perimeters.
The blanket placed between the boards was sourced from a paraplegic woman in exchange for a new blanket. The woman was staying at the Methodist church on Small Street, Johannesburg in 2012, where refugees were given a space to live. She was not an immigrant, but from the Mpumalanga province of South Africa. Her room was on the fifth floor that was shared with several other women and children, including her own toddler. There was no disability access and no water. The inclusion of the blanket in the work is an attempt to find some level of nurture and cosiness to contrast the coldness of the boards and what they represent.
Photograph supplied by the artist