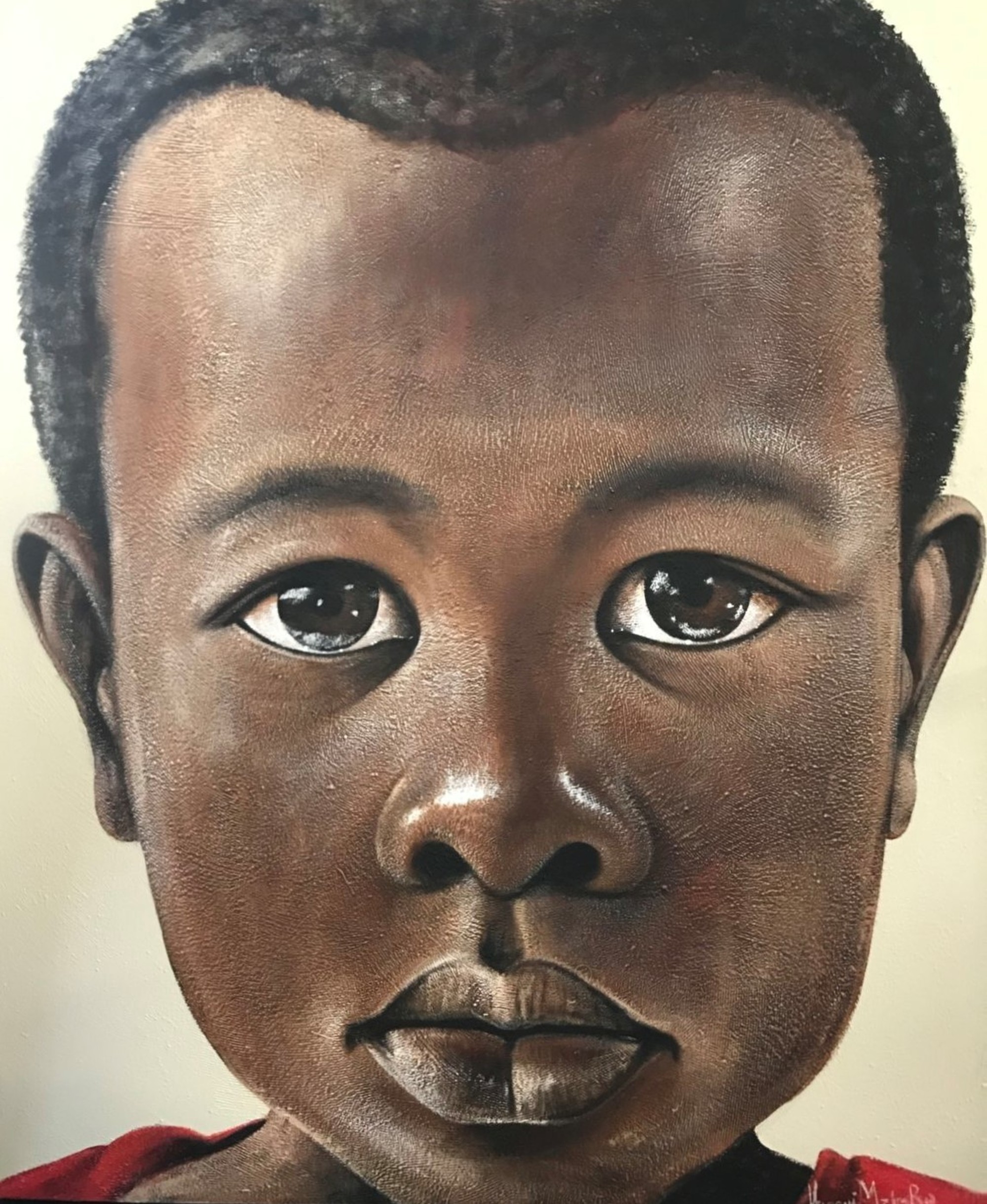 Velaphi Mzimba – Mthokozisi, 2017
Velaphi Mzimba (1959-)
Mthokozisi (2017)
Acrylic on canvas / 1600 x 1340mm
CCAC #0535
Donated by Senzo Dingaan and Khwezi Dingaan in June 2019, Youth Month
A gift from the grandchildren of the late Justice T.L. Skweyiya honouring their grandfather and his championing of children's rights in the judgments he wrote and handed down in the Constitutional Court.
Photograph by Simphiwe Dingaan
FURTHER READING:
Justice Mbuyiseli Madlanga selected this artwork as one of his favourites in the CCAC – see the short interview here.