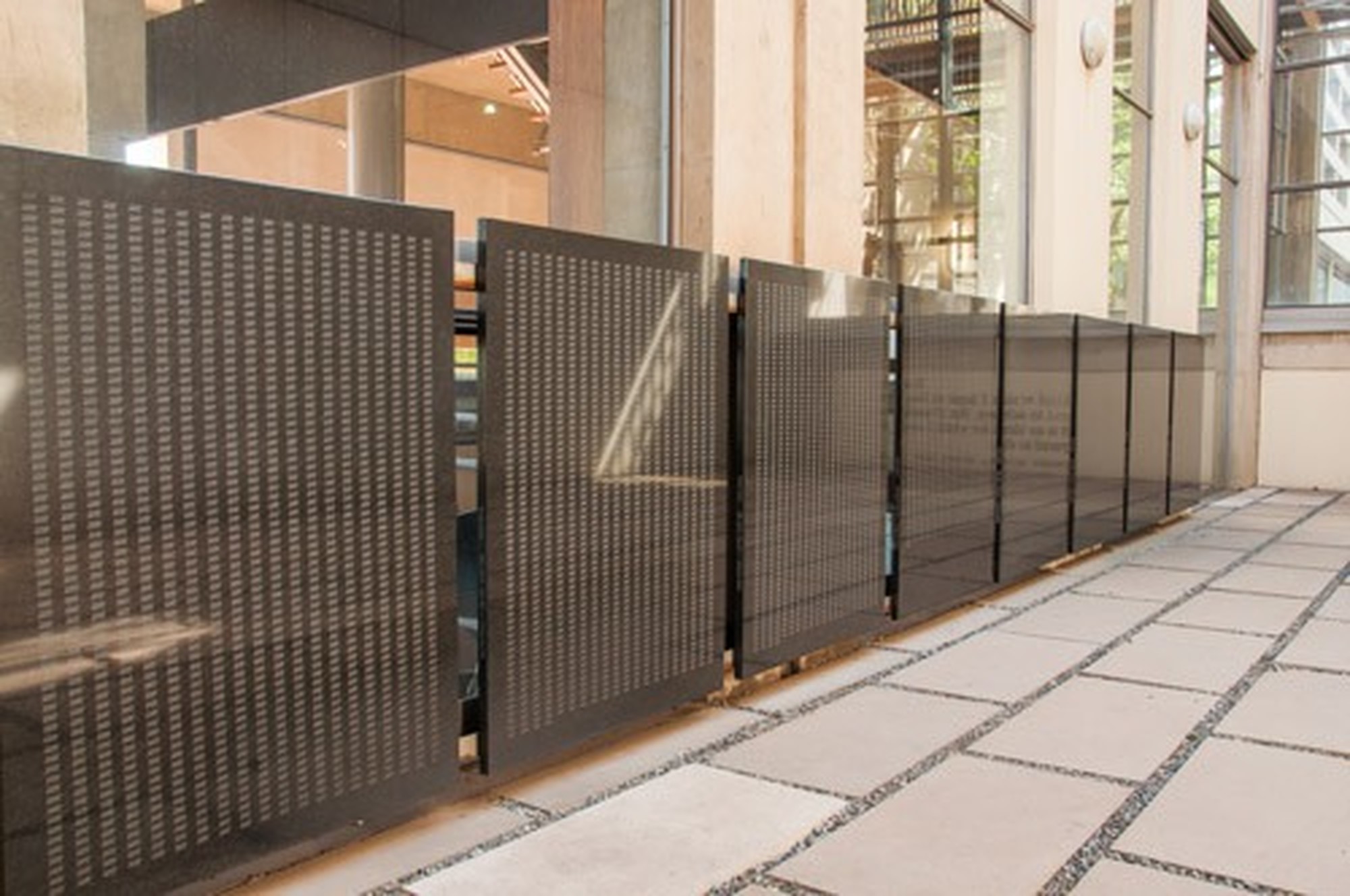 Willem Boshoff – Prison Sentences, 2003
Willem Boshoff (1951-)
Prison Sentences (2003)
Zimbabwe black granite / 1200 x 800 x 300 mm
CCAC #0101
Donated by Gordon Schachat, Leon Kirkinis and Richard Enthoven

These eight slabs are made from Zimbabwe black granite and represent the prison sentences of eight of the Rivonia trialists: Nelson Mandela (9377 days); Walter Sisulu (9269 days); Govan Mbeki (8548 days); Elias Motsoaledi (9269 days); Andrew Mlangeni (9269 days); Dennis Goldberg (7568 days); Raymond Mhlaba (9269 days); and Ahmed Kathrada (9269 days).

All served their sentences on Robben Island, except for Dennis Goldberg, the only white prisoner, who served his sentence in Pretoria Central Prison. The Rivonia trial took place in 1963-4 after a raid took place on Liliesleaf farm in Rivonia in July 1963. Ten men, described by Mandela as the entire high command of Umkhonto we Sizwe, were arrested (not including Mandela himself, who was already in prison). Two of the ten escaped (Harold Wolpe and Arthur Goldreich), one was acquitted (Lionel Bernstein) and the remaining seven were given life sentences, alongside Mandela, for charges ranging from sabotage to furthering the objectives of communism.
For more information see the artist's website entry for this artwork.