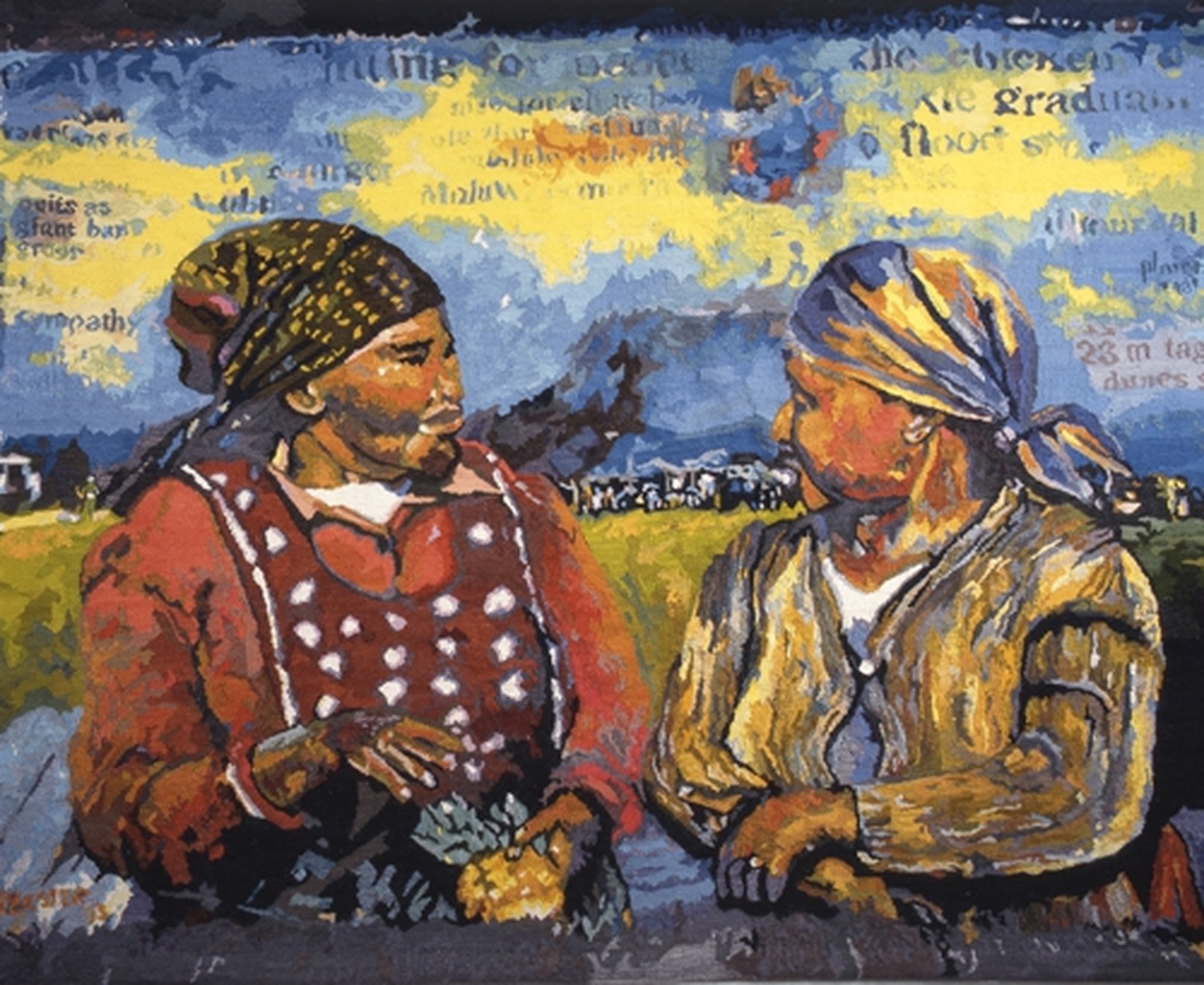 Willie Bester – Discussion, 1994 (woven by Marguerite Stephens Studio)
Willie Bester (1956)
Discussion (1994)
Fibre woven by Marguerite Stephens Studio
CCAC #0035

Donated by Linda Givon, Goodman Gallery, Johannesburg

Willie Bester shot to fame around 1988 after featuring in an exhibition with Zwelethu Mthethwa at the Goodman Gallery in Johannesburg. Characteristically, Bester works with paint and mixed media on rough surfaces creating textured scenes which give insight into the lives and times of South Africans. Discussion has been translated from one of these paintings into a tapestry woven by Margaret Zulu, June Xaba and Talita Lepondo at the Marguerite Stephens Studio. The image depicts two women facing each other, while the words of their animated conversation float up into the sky in fragments.