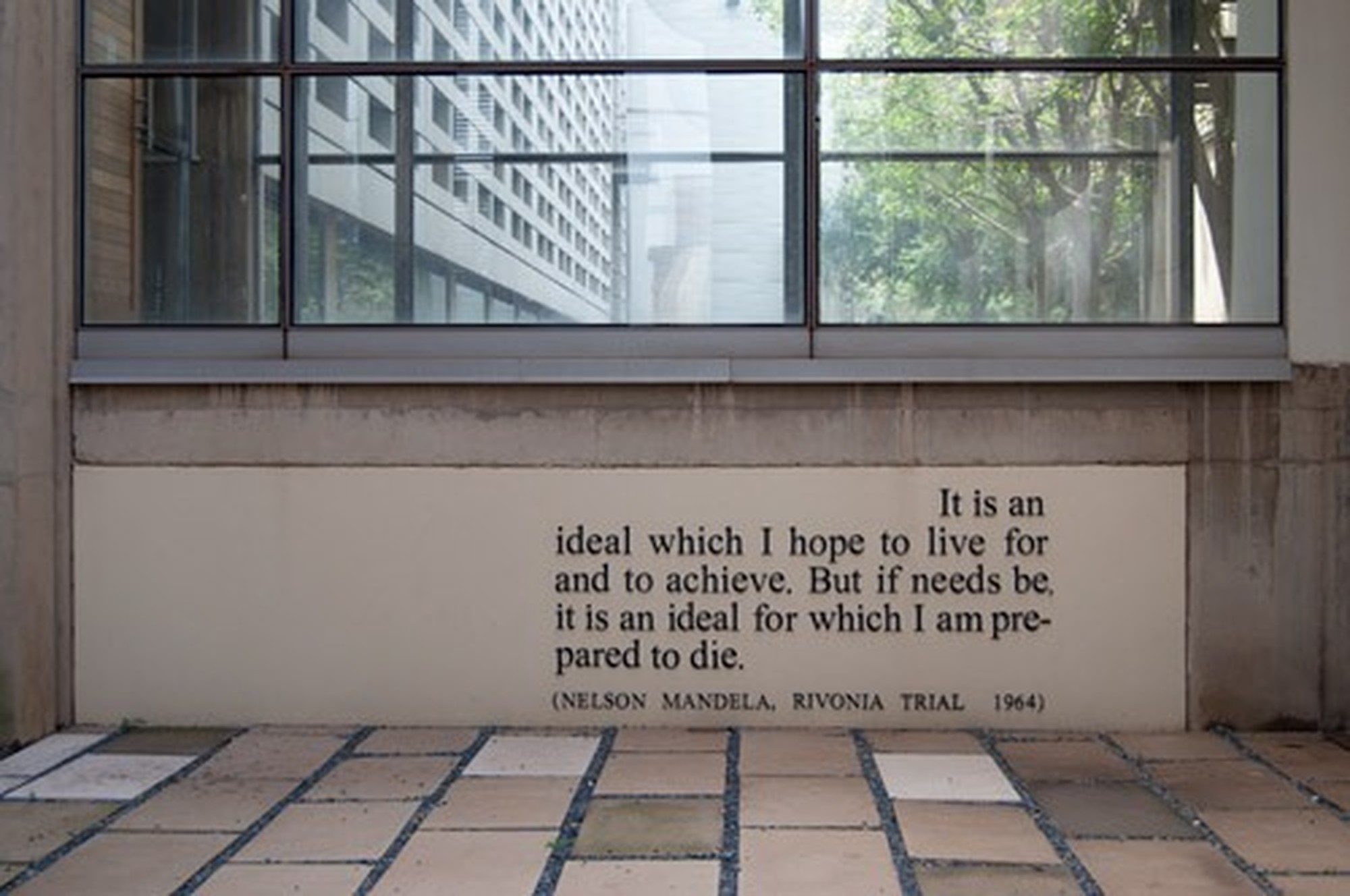 Wilma Cruise – Right to Life, 1994
Wilma Cruise (1945)
Right to Life (1994)
stainless steel on concrete
CCAC #0056
Integrated artwork
This memorial was installed at the Court in 2004. It consists simply of a statement made by Nelson Mandela from the dock during the Rivonia Trial of 1963-4: "It is an ideal which I hope to live for and achieve. But if needs be, it is an ideal for which I am prepared to die".

Two historical events informed the conceptualization of the work: firstly, Nelson Mandela's statement from the dock during the Rivonia Trial; and second, the first case heard by the Constitutional Court.

In 1963, Nelson Mandela and eight others were charged with sabotage and faced the death sentence. Mandela himself had admitted the conduct charged and chose to open the case for the defence by making a statement from the dock in which he did not attempt to exonerate himself, but only to explain the reasons for his political actions. Mandela concluded his four-hour statement by declaring that he was prepared to die for his beliefs. The trialists received life imprisonment and escaped the death penalty.