Watch the documentary Intergenerational Conversations: Art, Trauma, Freedom and Responsibility
Date posted: 1 November 2022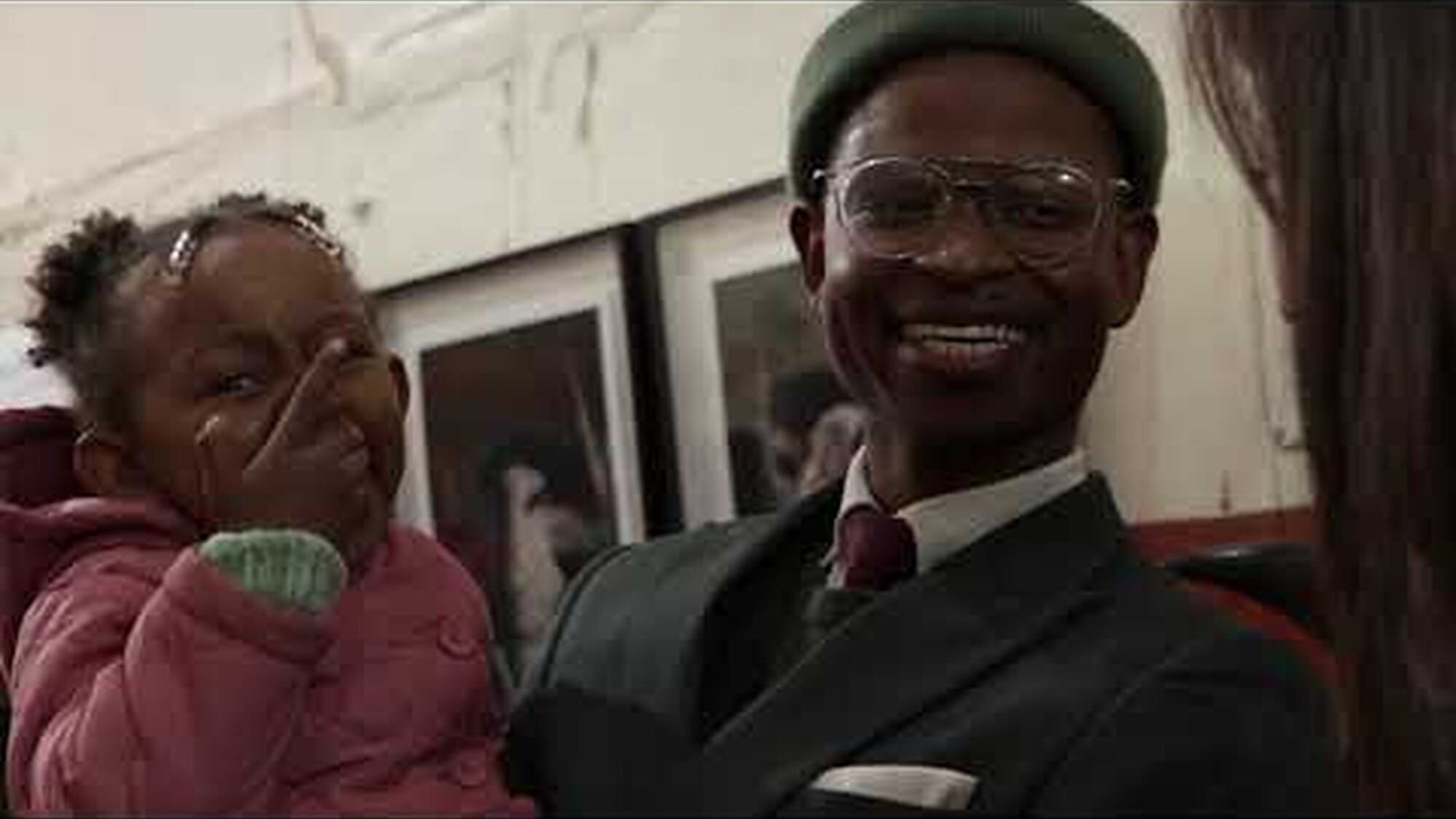 Intergenerational Conversations: Art, Trauma, Freedom and Responsibility
LIB 138. Intergenerational Conversations: Art, Trauma, Freedom and Responsibility (2022)
A Constitutional Court Trust short documentary
Dir. CCAC team / 00:15:53
In 2020, Richard 'Specs' Ndimande (b. 1994) generously donated three portraits to the Constitutional Court Art Collection (CCAC) and became the youngest artist to be represented in the CCAC to date.
Specs' work represents an intergenerational conversation between himself and his father who was imprisoned in the notorious Number Four prison during apartheid. In 2022, the CCAC team worked with Specs to present his solo exhibition in the old Number Four prison, situated next to the Constitutional Court on Constitution Hill, responding to his dad's incarceration there. The exhibition was titled Freedom & Responsibility.
This short documentary was produced following the opening of the exhibition on 16 June 2022, Youth Day, and a subsequent panel discussion held in the foyer of the Constitutional Court in September 2022, Heritage Month. Specs was interviewed in his studio at the Bag Factory in Johannesburg, along with fellow artist Kagiso Patrick Mautloa. Professor Pitika Ntuli, another elder and CCAC artist, also engaged with Specs' work during the panel discussion. The artworks elicit conversations about the pertinent socio-political issues that "born free" youth face in post-apartheid South Africa.