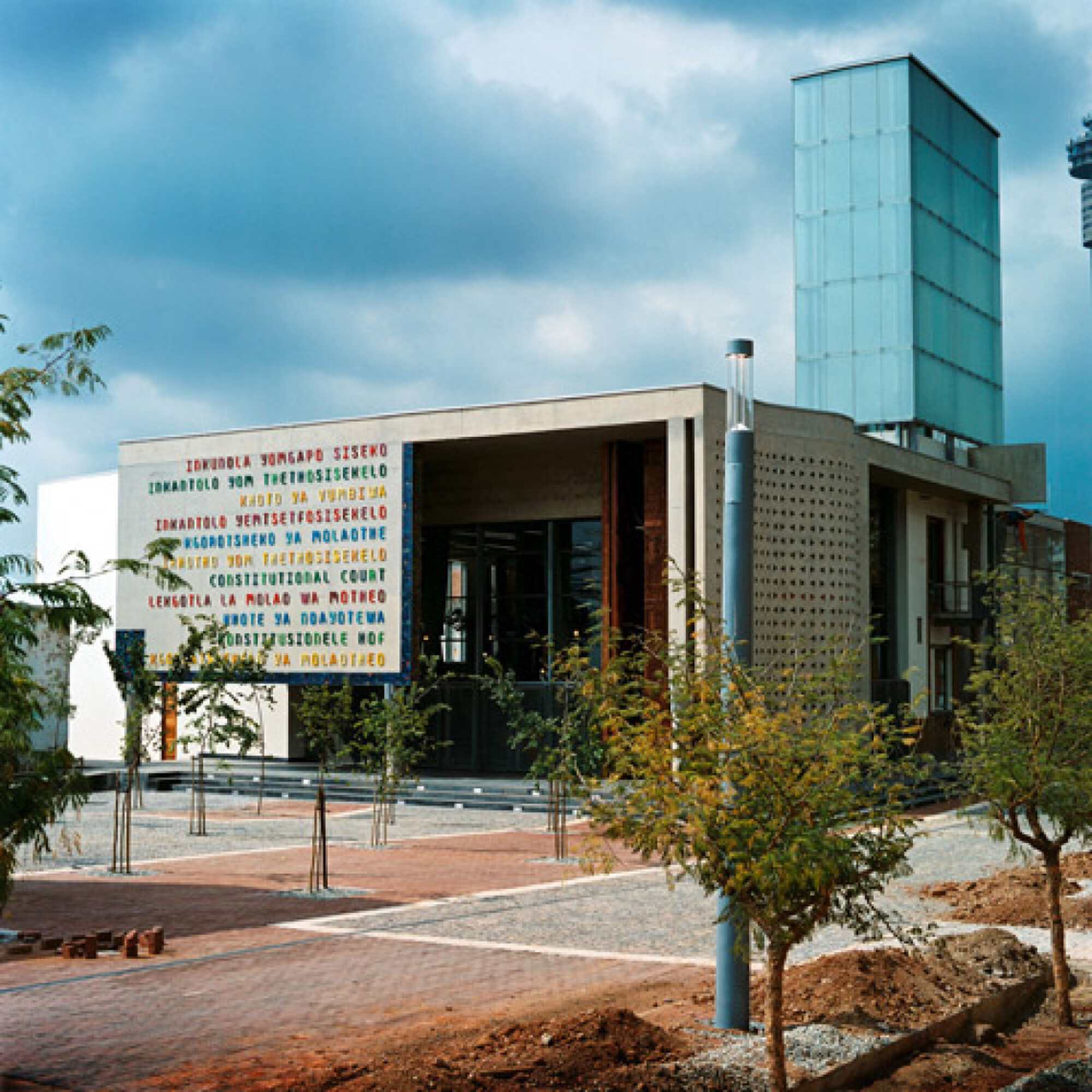 The Constitutional Court spent its first few years in rented accommodation. An international architectural competition was held in 1997 for the design of the new building. The competition drew more than 500 applications and was judged by an international panel of judges led by Charles Correa, the distinguished Indian architect. The winning design was submitted by a group of young South Africans: Janina Masojada, Andrew Makin and Paul Wygers, and was based on the concept of "justice under a tree," embodying the openness called for by the Constitution.
It is fitting that the Court, a potent symbol of the democracy that replaced apartheid, is erected on the site of the Old Fort, Johannesburg's notorious prison – symbolising the triumph of hope over a troubled past.
The building, South Africa's first major post-apartheid government building, is noted for its transparency and a succession of beautiful spaces. In contrast to most courts, it is welcoming rather than foreboding. The principal materials of timber, concrete, steel, glass, and black slate infuse the Court with a distinctly African feel.
The building was inaugurated by then-President Thabo Mbeki on national Human Rights Day, 21 March 2004.