Explore the first 3D tour of the CCAC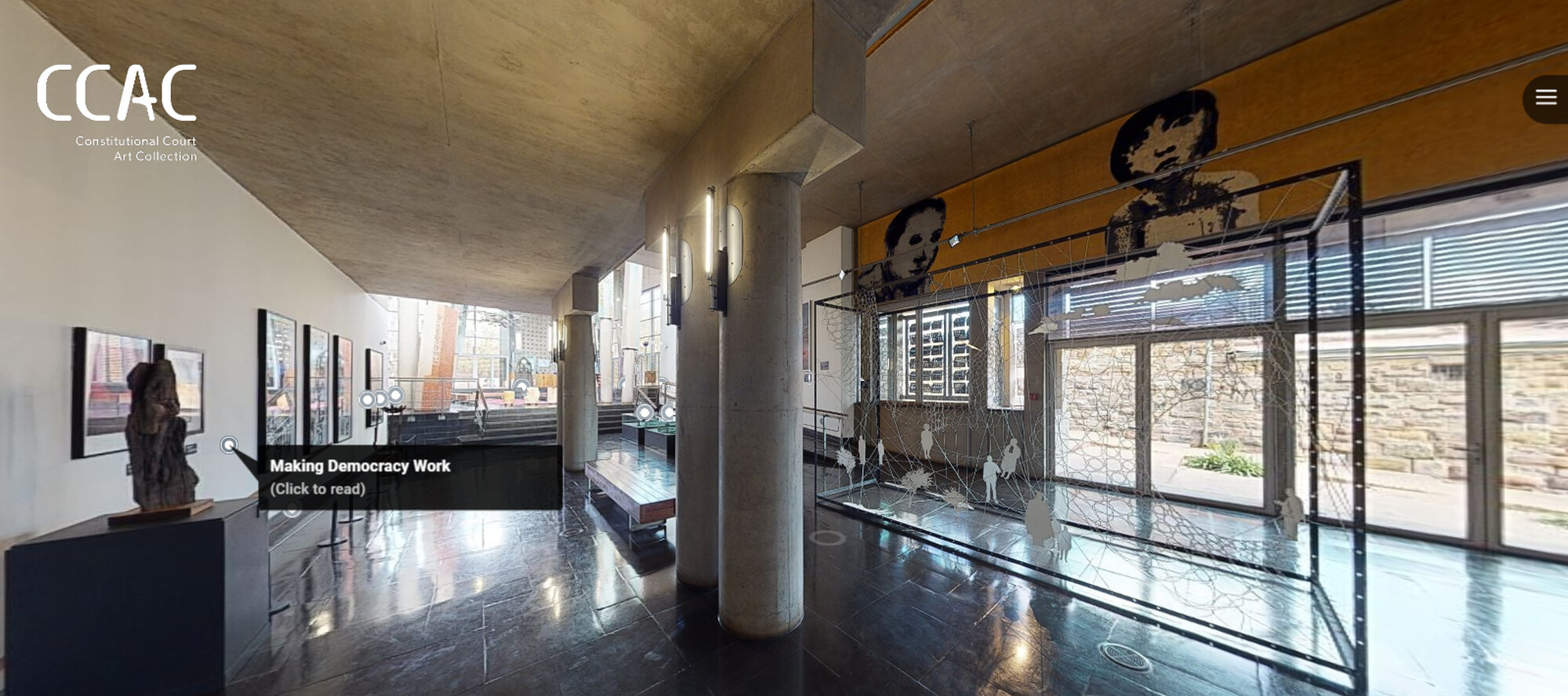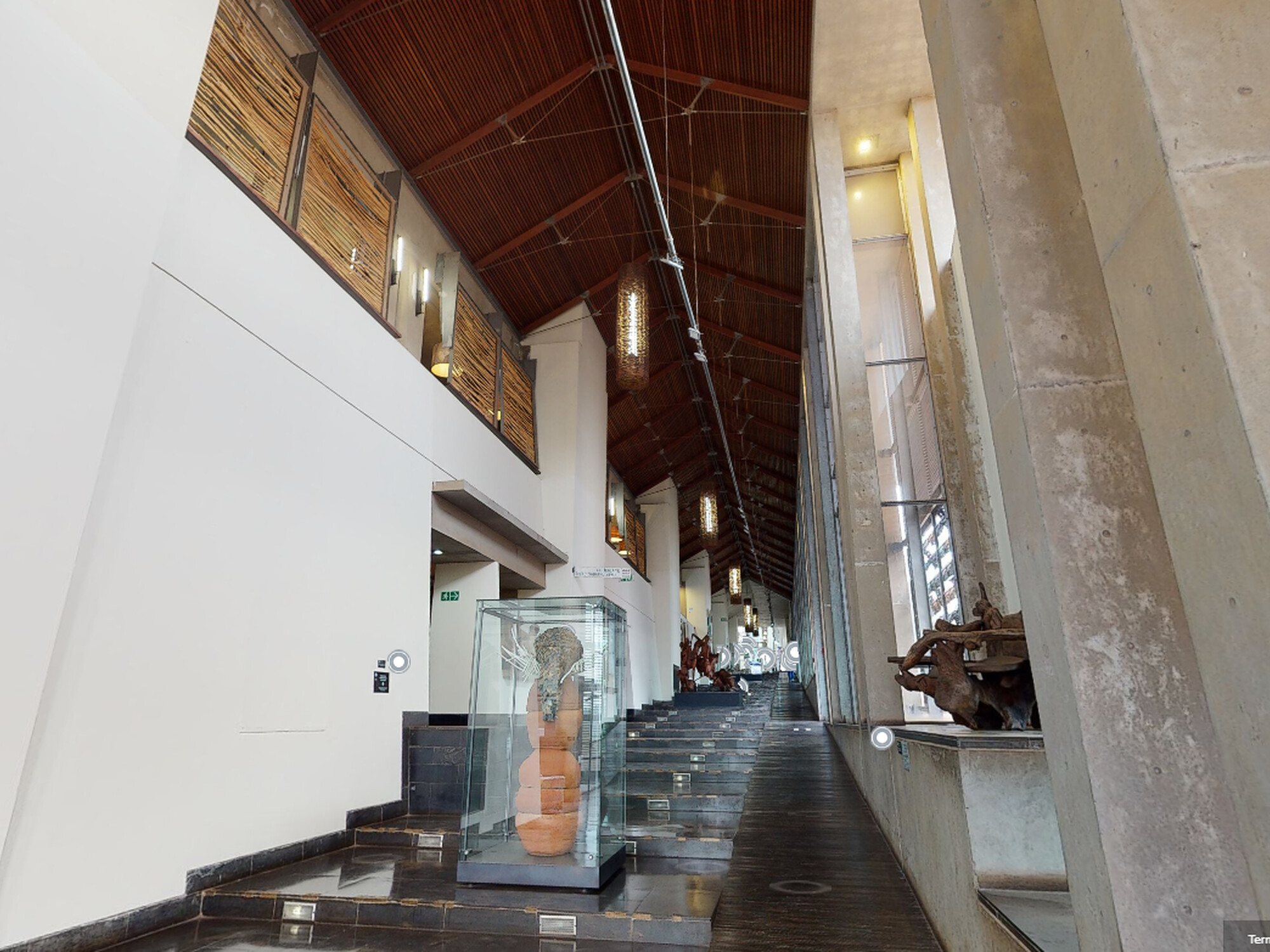 In August 2022, the Constitutional Court Trust, custodian of the Constitutional Court Art Collection, commissioned the first 3D virtual walkthrough of the public exhibition spaces of the Constitutional Court. Click on the button below to explore the tour.


Tips for navigating
For the best user-experience use a computer, although mobile devices are also supported. Use the menu on the top right-hand corner or the white circles on the ground to move through the various areas. The 360° icons allow you to view the particular area in panorama. To return to the walk-through, click on the walking person icon or use the menu in the top right-hand corner. A map of all the scanned areas is available in the bottom right corner.