Youth development programme
Last updated: June 2022
The Constitutional Court Trust (CCT) has since July 2019 run a youth development programme for recent South African graduates with a keen interest in visual art and justice in South Africa. The full-time paid internship opportunity entails working on the Constitutional Court Art Collection (CCAC) at the CCT for six months. The internship is aimed at developing learning opportunities within the fields of art administration, curatorship, cataloguing, research, public engagement and art conservation.
South African citizens under the age of 30 are eligible for the curatorial internship. Applicants must hold a qualification in visual arts or heritage (or a related, relevant qualification) and be recently graduated with no prior full-time work experience within a gallery or museum environment. We look out for candidates with a demonstrable interest in art and justice and an interest in advancing constitutionalism through creative expression.

Calls for applications normally get shared around the start of May and November every year. Be sure to follow the CCAC on Instagram and Twitter and keep an eye on this website and VANSA's opportunities page for the sharing of these open calls.

Since 2022 and up to 2024, the role of assistant curator has been located within the youth development programme, thereby offering successful interns the opportunity to extend their time working on the CCAC as a part-time assistant curator between 6-12 months.
WHAT OUR FORMER INTERNS HAVE TO SAY
Malwande Mthethwa (July – December 2019)
"
I am happy to have been given space to learn a lot about art conservation, art preservation and caring for a museum collection. This curatorial internship taught me how to speak more with confidence through the art and justice tours, weekly staff meetings as well as the art committee meetings. It was a space for me to develop as a part of a young team. The culture of the Constitutional Court fully speaks of ubuntu. I enjoyed the opportunities that I was given to lead projects. Thank you.
"
---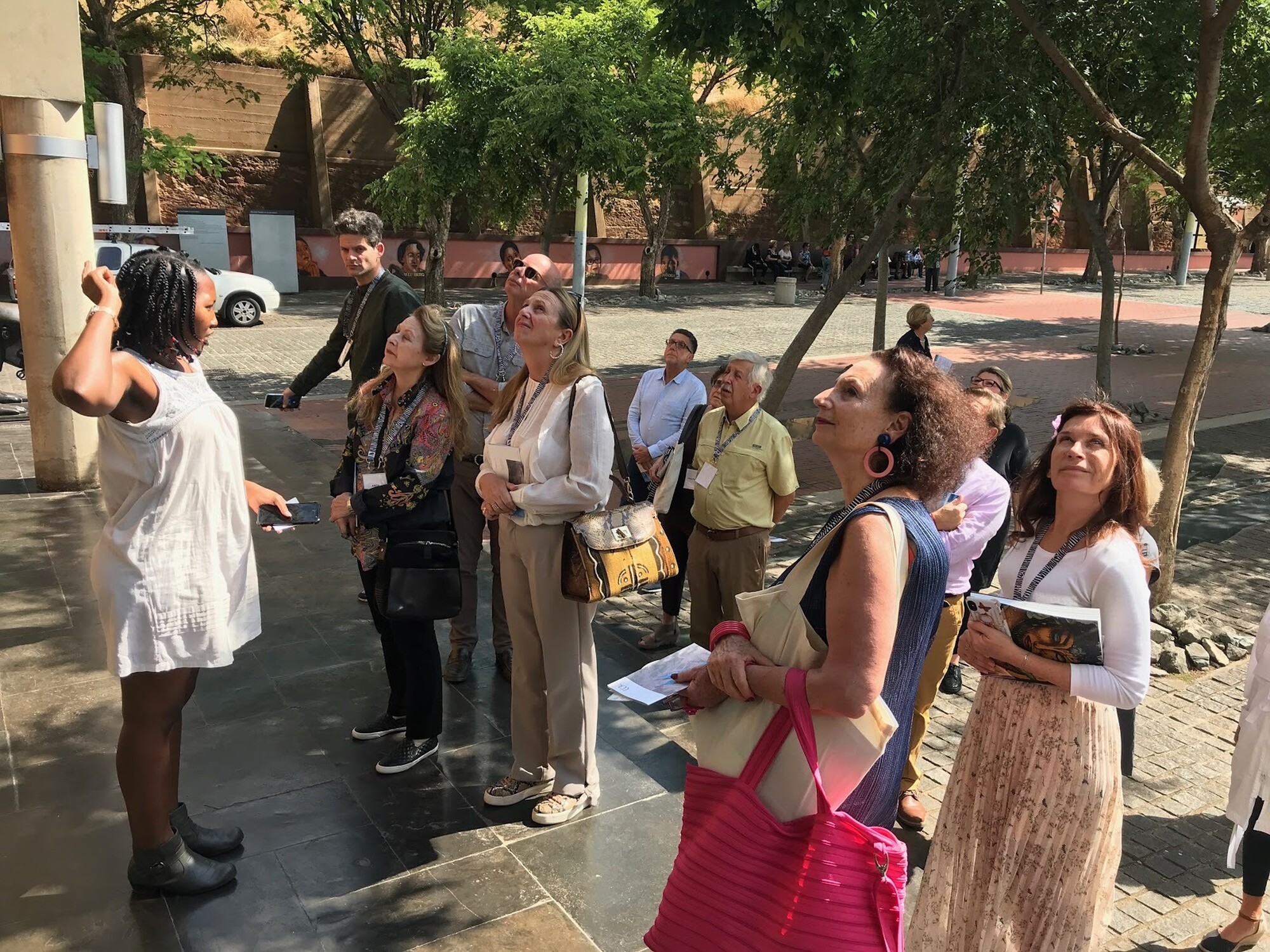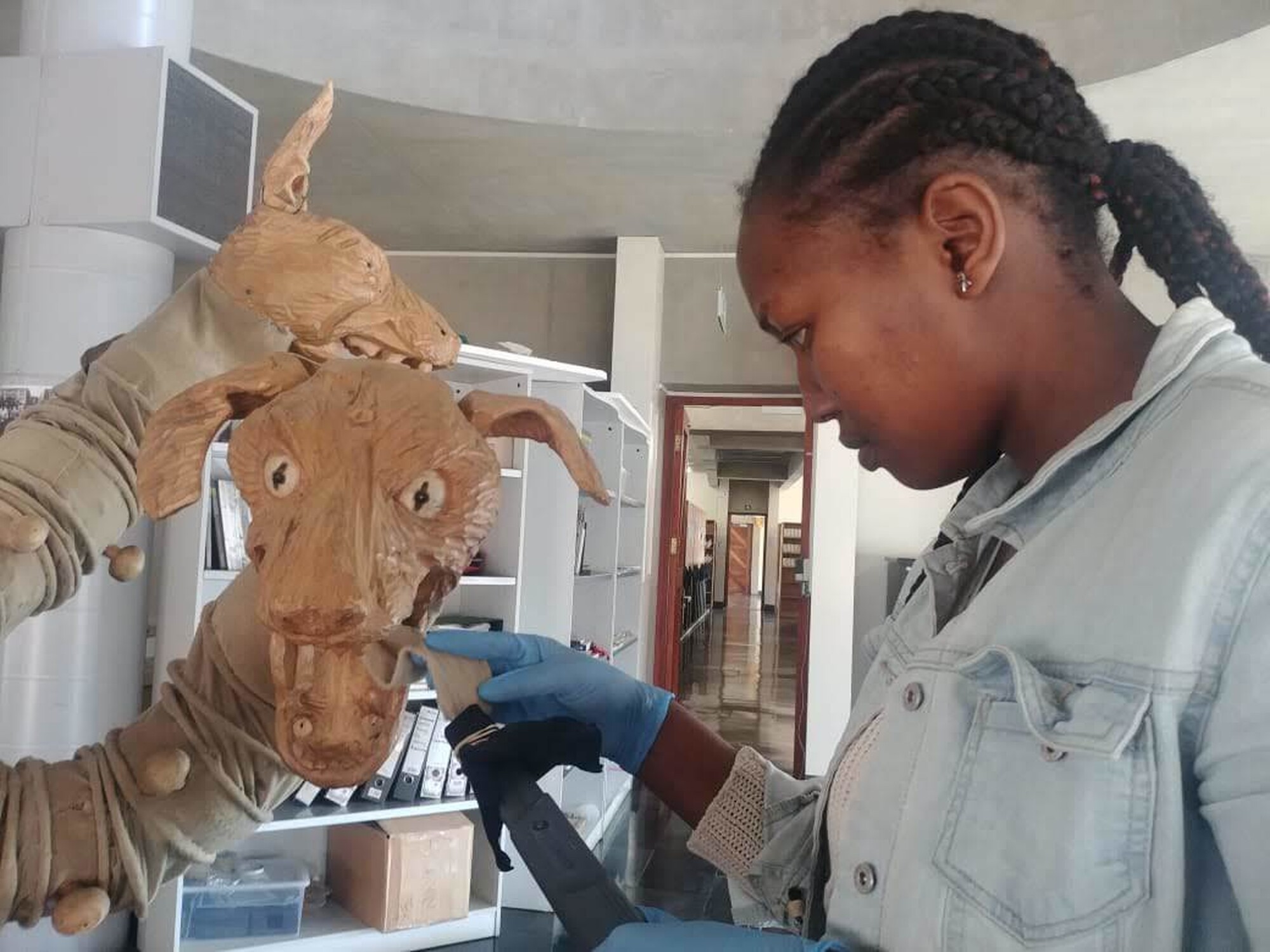 Dominic Toerien (January – June 2020)
"
The CCT is managing the CCAC for the betterment of all the art at the Constitutional Court as well as working towards giving the public greater access to their own history through art and allowing the stories of various artists to be heard. During my time there as a curatorial intern, I was privileged to experience the tireless effort, love and passion for art that had driven me there in the first place. I have been imbued with a sense of pride and admiration. Thank you Thina, Francois and Catherine for allowing me to be part of the great project that is the CCAC.
"
---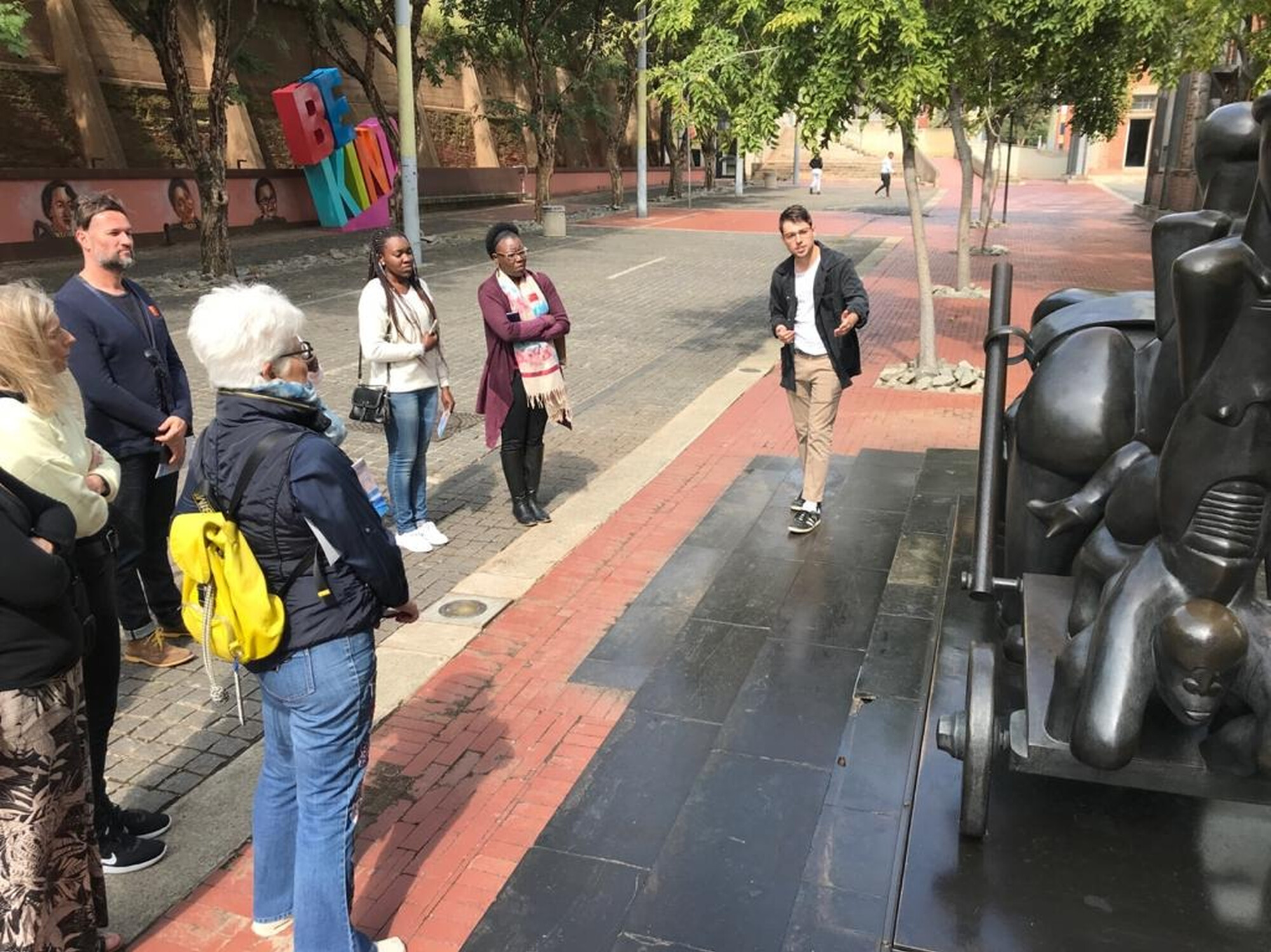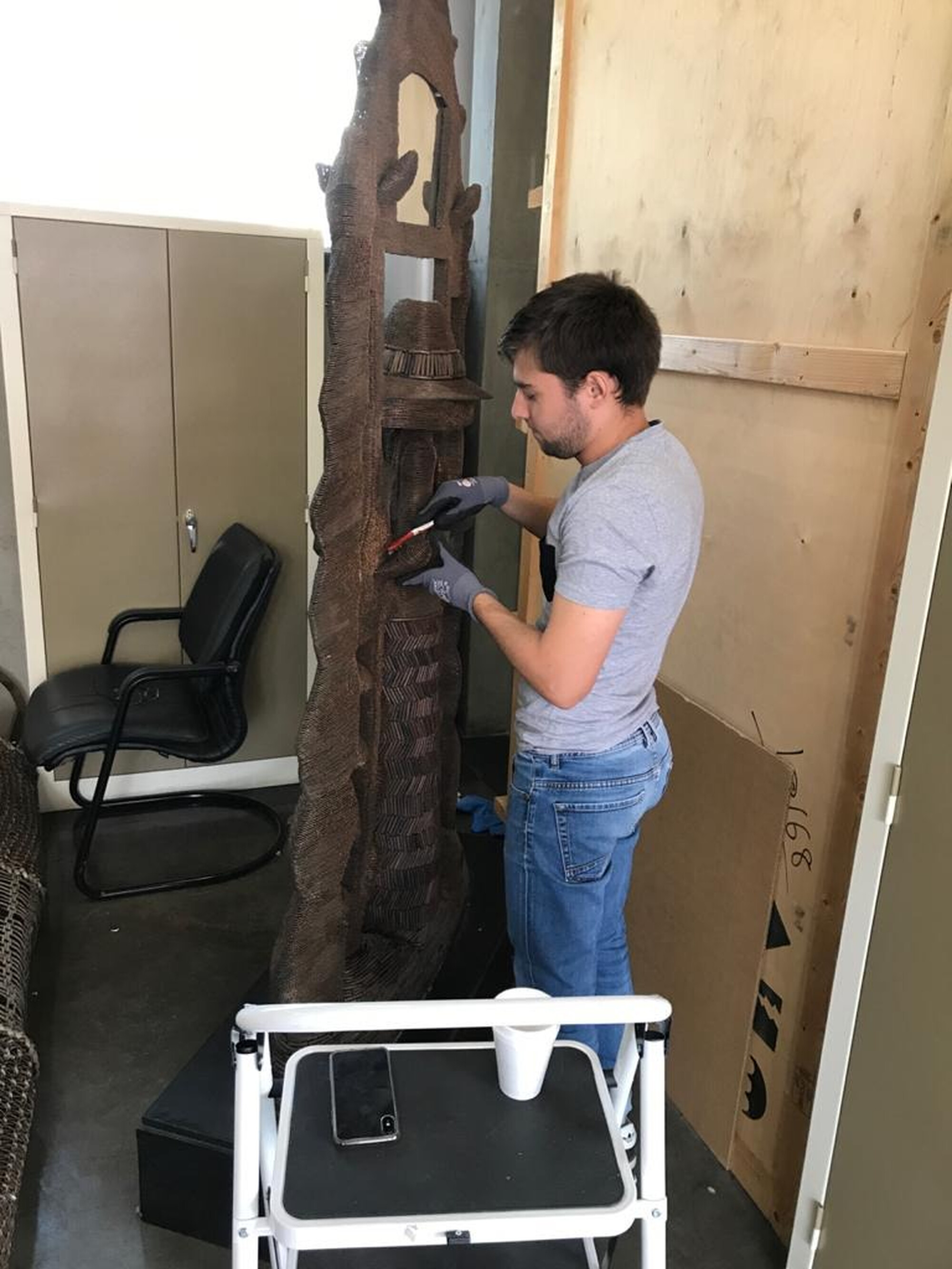 Charles Mamorobela (July - December 2020)
"
My internship experience was an honour because it allowed me to learn and work with artworks made by extraordinary South African artists. I learnt how big of an impact works that speak to social justice have on the public. The experience also taught me how to develop my art conceptually, but also about conservation, how to write about my artworks as well as writing reports, taking minutes, conducting tours and even creating branded t-shirts. The curatorial team made me feel like we were part of a family that could work as a solid unit to overcome the workload.
"
---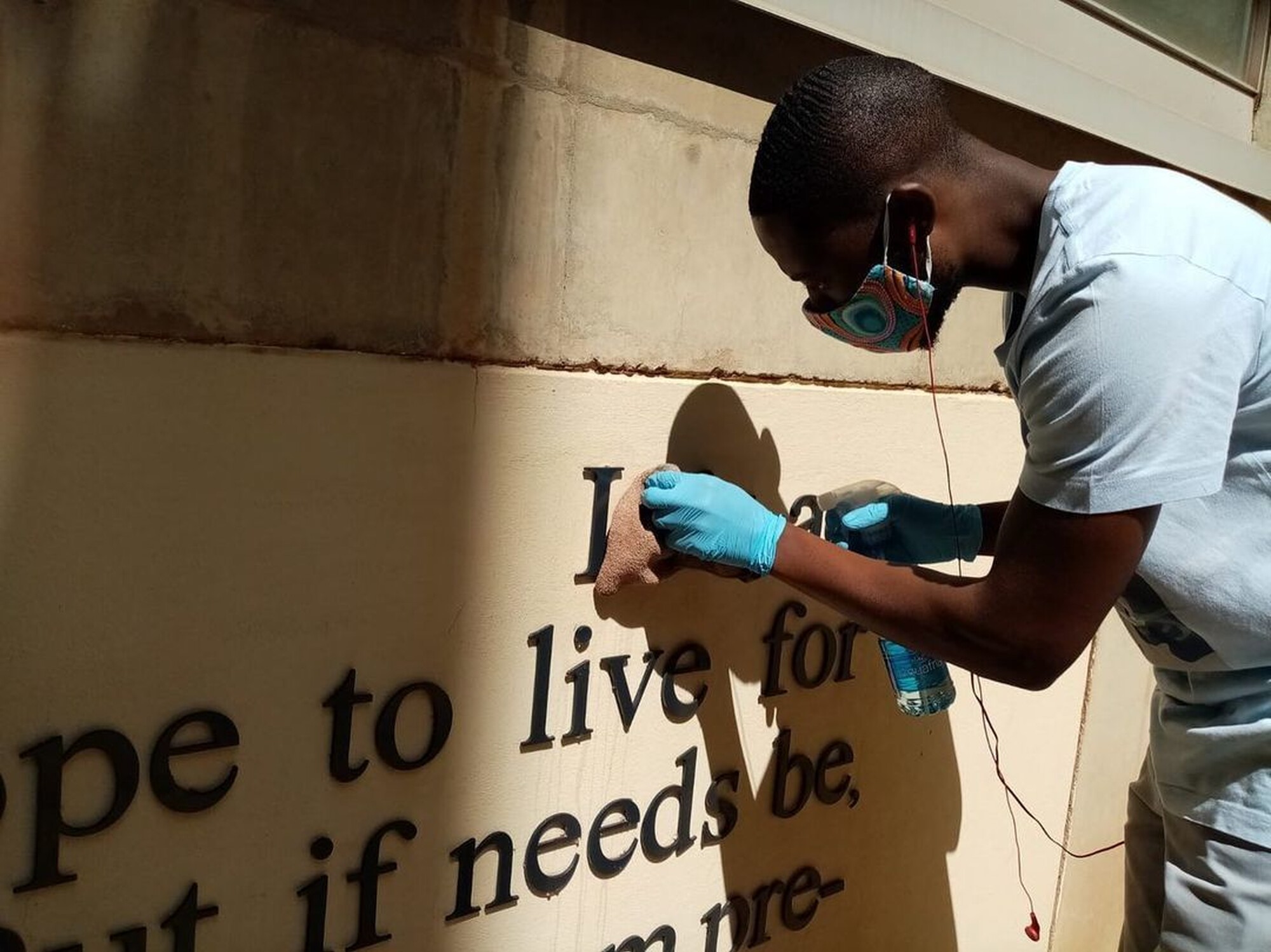 Neo Diseko (January - June 2021)
"
The graduate internship was a great way to learn about South Africa's history while trying to forge new narratives using art. I learnt the importance of not only preserving art but seeking ways to continue shifting political dialogues within the scope of South Africa and the Constitutional Court Art Collection.
"
---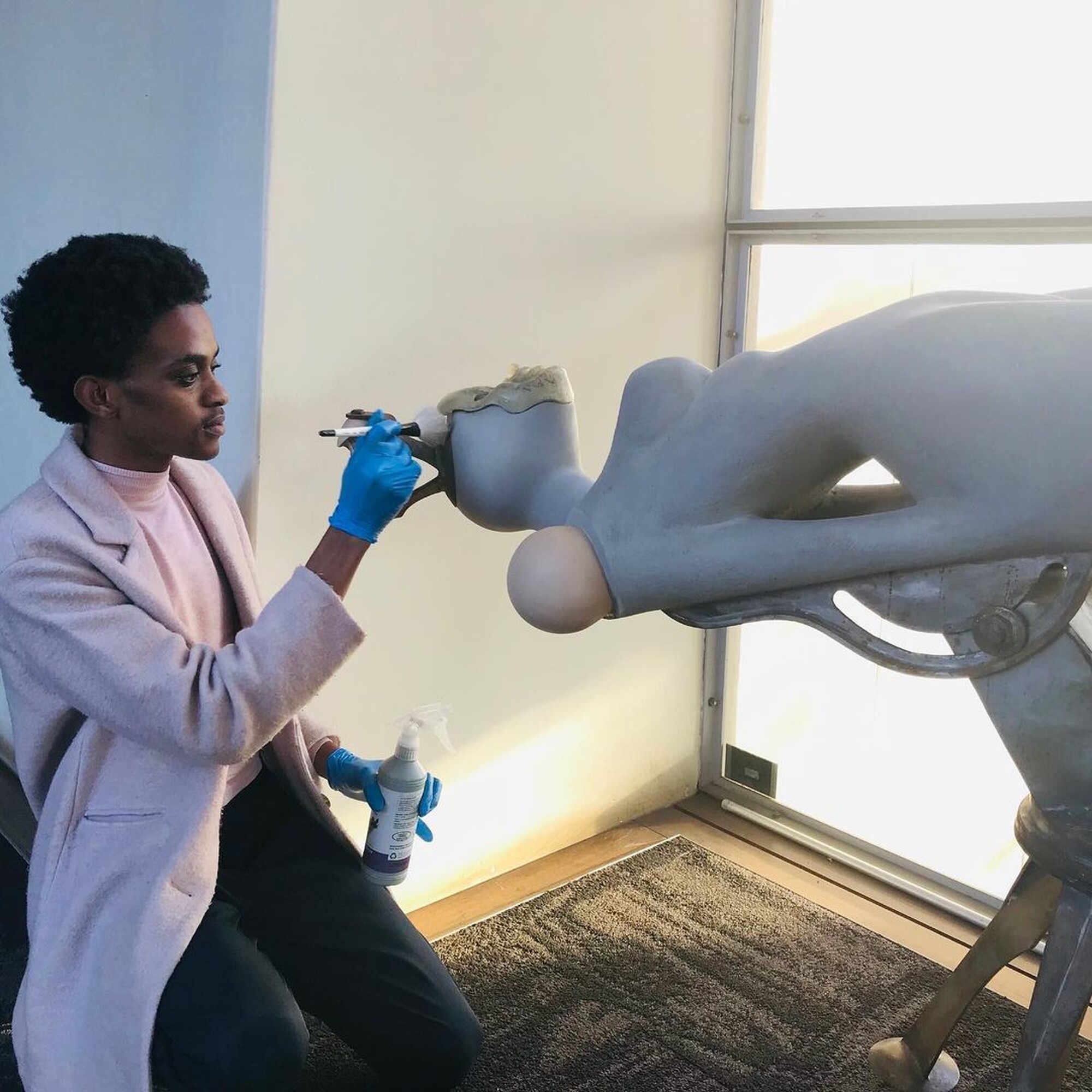 Kay-Leigh Fisher (July - December 2021)
"
It was a great privilege to partake in the graduate curatorial internship and to work with, closely study and observe the Constitutional Court Art Collection. The Trust invokes the importance of cultural preservation and conservation through their many projects with artists and conservators. The internship programme fosters an environment in which to learn from professionals in the field and engage with transdisciplinary practices which make the work of curation, public engagement and conservation, possible.
"
---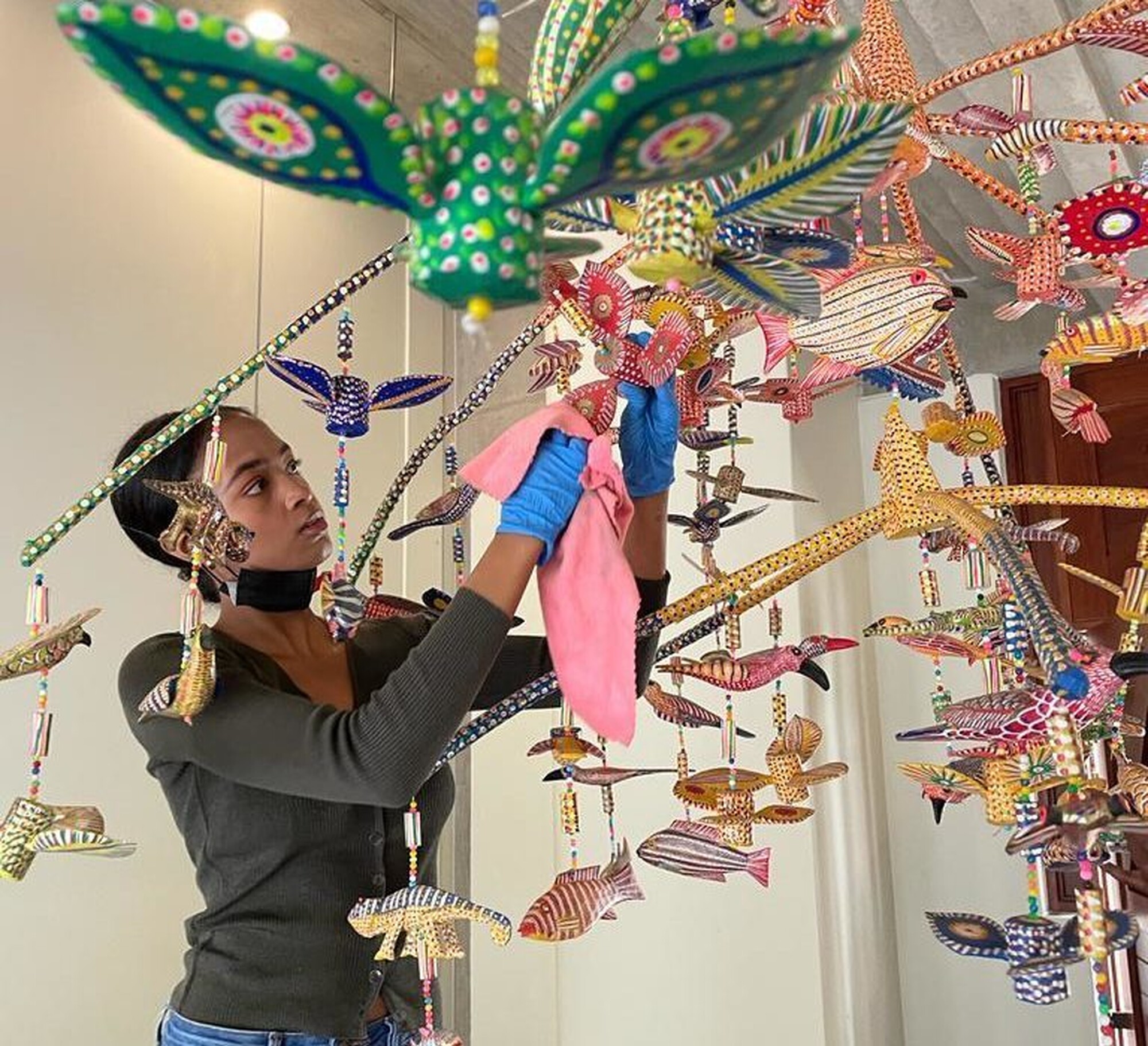 Micayla Mohamadie (January - June 2022)
"
The internship was a wonderful experience! I got to learn a lot professionally and personally. Like how to handle working in high pressured environments, caring for and conserving artworks, working with a great team and having lots of conversations about art and the issues surrounding the time we live in. The experience has also changed how I approach creating my artwork, now I consider the conservation of my work before using any materials.
"
---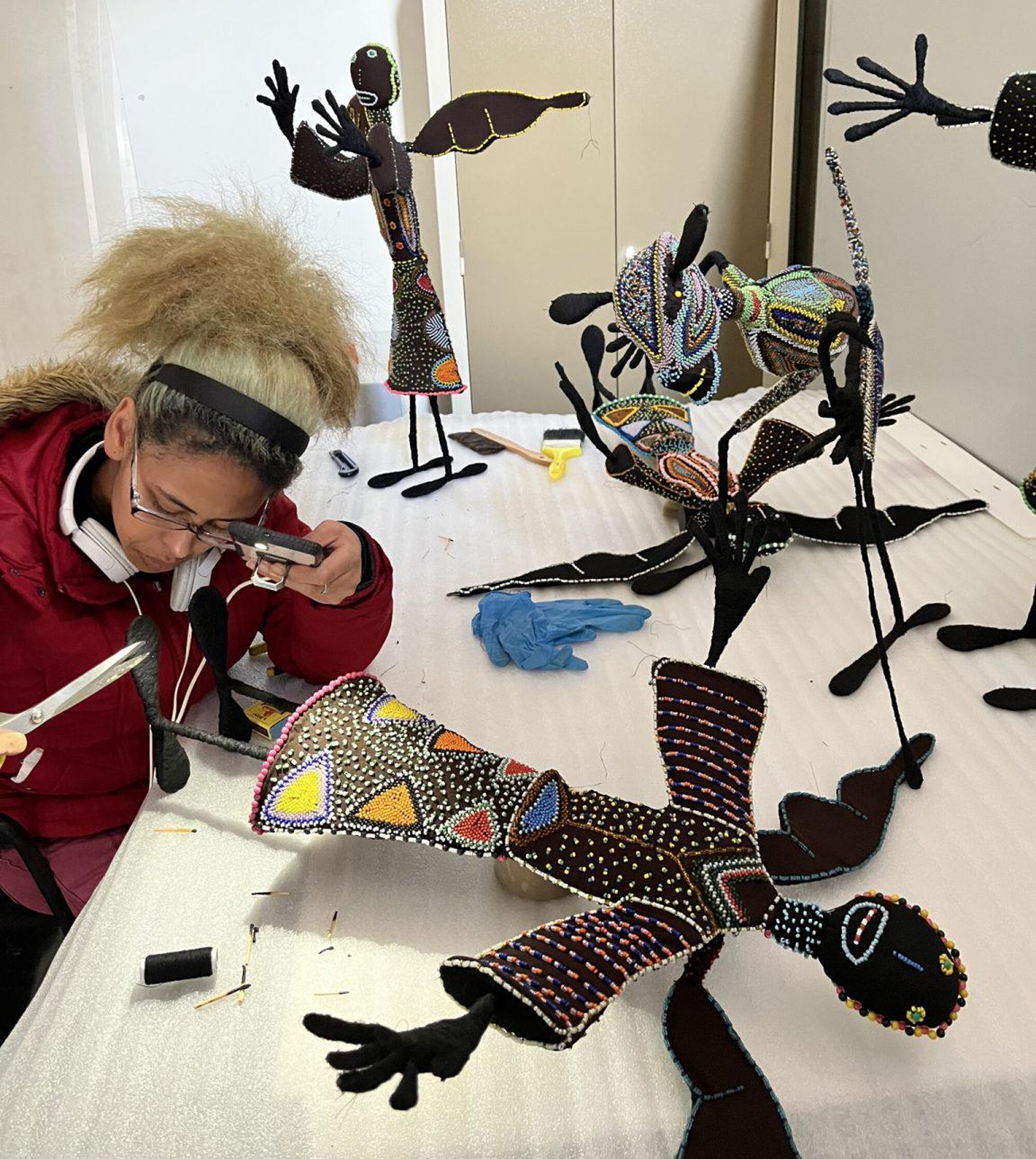 Emma Prior (July - December 2022)
"
The CCAC is a site of knowledge production, power, education, resistance and sensitivity. The internship programme invests in young aspiring curators like myself, allowing us to learn curatorial processes in a practical environment. I was grateful for the ability to make decisions, think and act independently as well as working collaboratively. The internship is well-rounded where I was able to take part in both public engagement and conservation aspects of the work. The collection illustrates the importance of preserving, conserving and caring for artworks, while fostering a healthy, productive and positive environment in which one can grow and learn. The CCAC provided endless learning opportunities, helping me position and envision my career for my best success.
"
---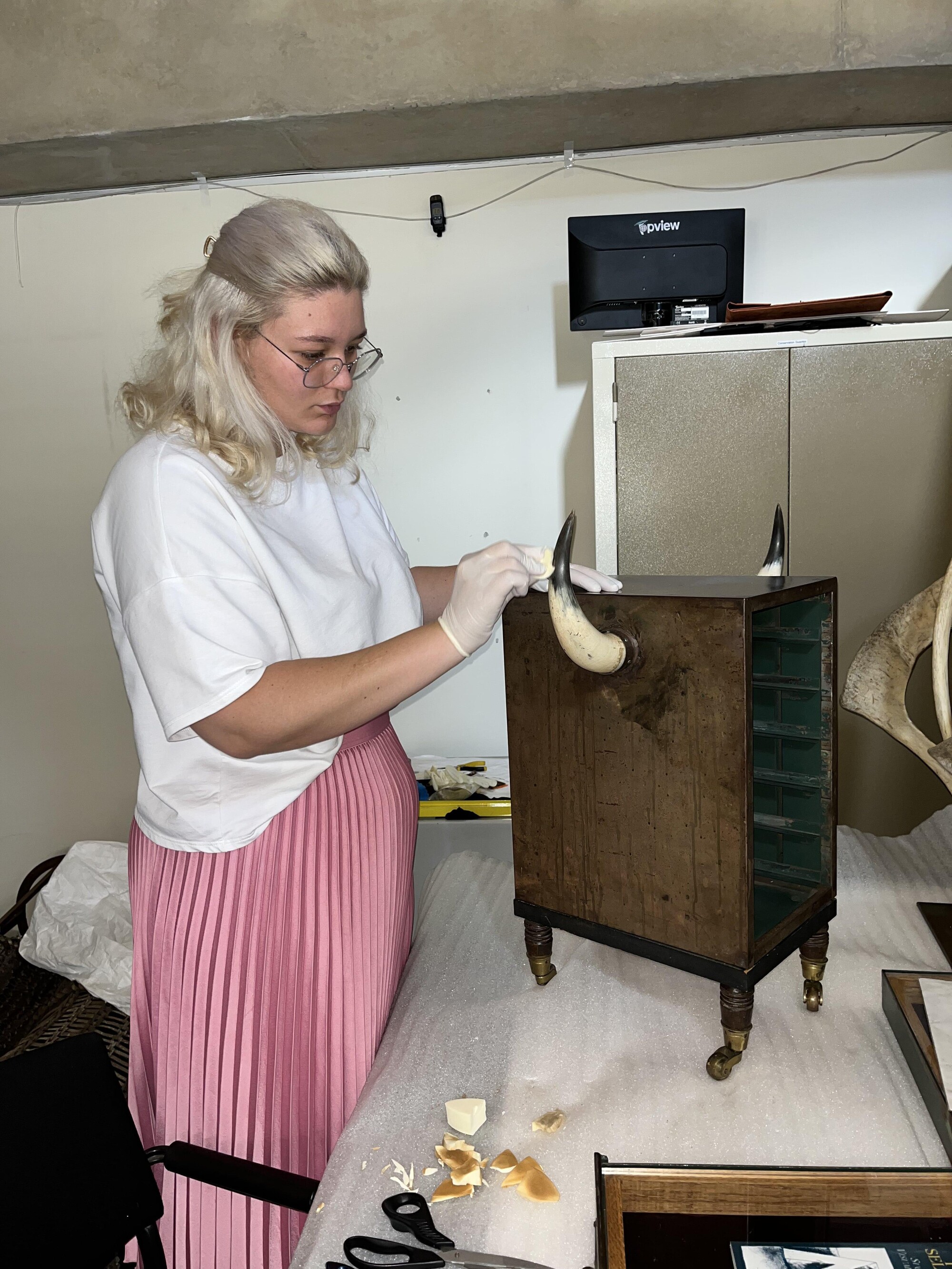 Nomusa Mbata (January - June 2023)
"
It has been nothing short of incredible to intern for the CCT. I was part of a fantastic team. I worked on conservation projects and public engagements programs. This opportunity gave me the introduction to curation world that I sorely needed. Meeting artists and doing tours was enjoyable. I was given the chance to arrange events, plan exhibitions, monitor the environment for artworks, and conserve artworks, to name a few. I had a great time learning about the CCAC and the outstanding artists behind the artworks. I'm thankful that it has been a well-rounded experience for me.
"
---