Invitation: Women's Day gathering 2023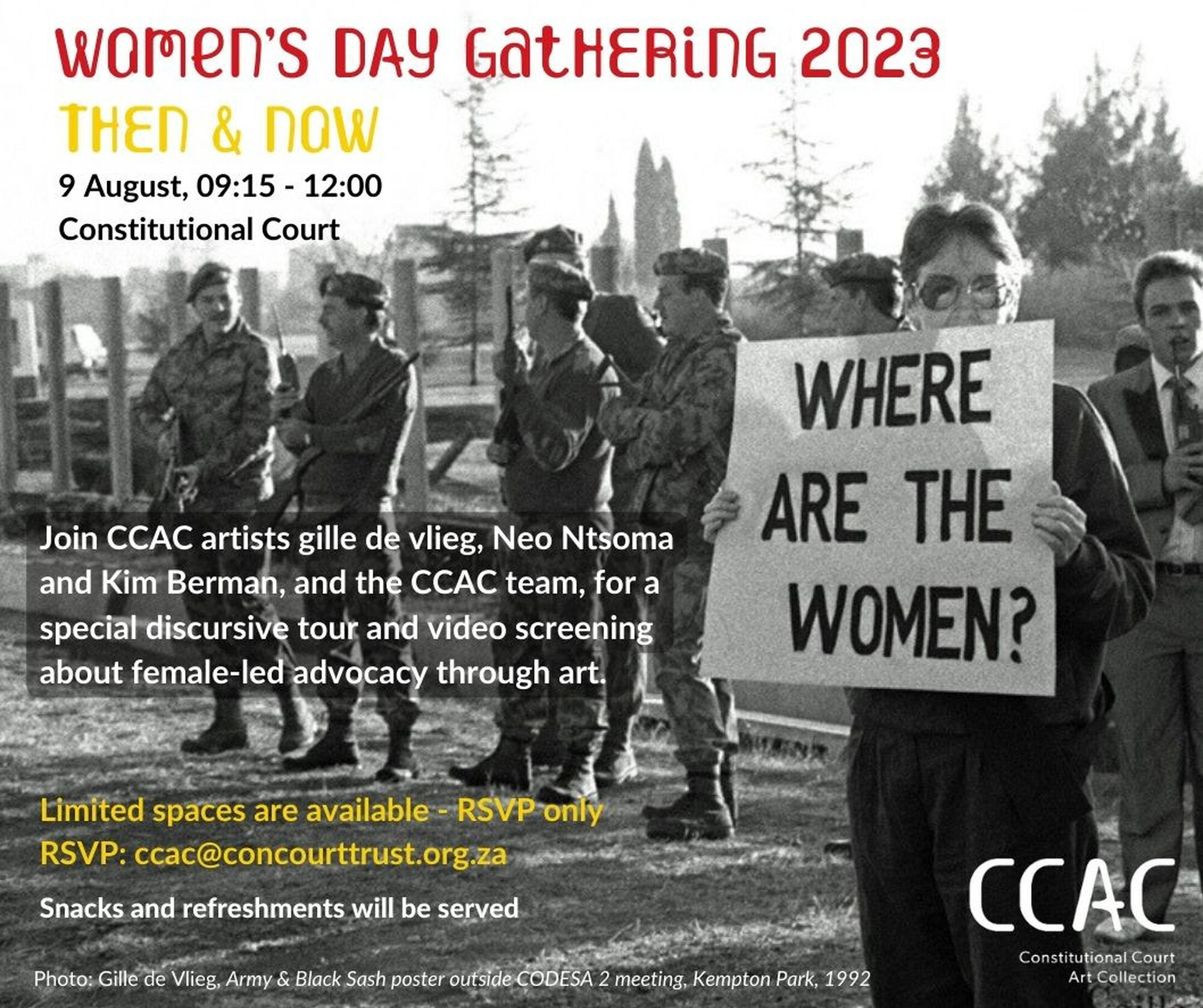 This National Women's Day, we will be hosting a special gathering to show a new public gallery exhibition spotlighting artworks of female artists in the CCAC. As part of the discussion-based tour with CCAC artists gille de vlieg,* Neo Ntsoma and Kim Berman, we will also be screening an excerpt from the documentary The Road to Then and Now by Paul Weinberg, to root the discussions in the history of female-led advocacy through art, and the legacy of the Afrapix photographic collective and the Black Sash organisation. In addition to considering the "then", we will explore more contemporary artworks in the CCAC by, amongst others, Neo Ntsoma and Elisa Innacone, which broaden the ongoing conversation about intersectional women's rights and wider societal justice in South Africa and the world.
Please join us at the Constitutional Court on the 9th of August, from 09:15 to 12:00, for conversations reflective on our constitutional democracy through art. Snacks and refreshments will be served. Please RSVP by email: ccac@concourttrust.org.za.
*artist's stylisation