First animated video artwork 'What abou' the lô' donated to CCAC
PRESS RELEASE / 10 December 2020 / International Human Rights Day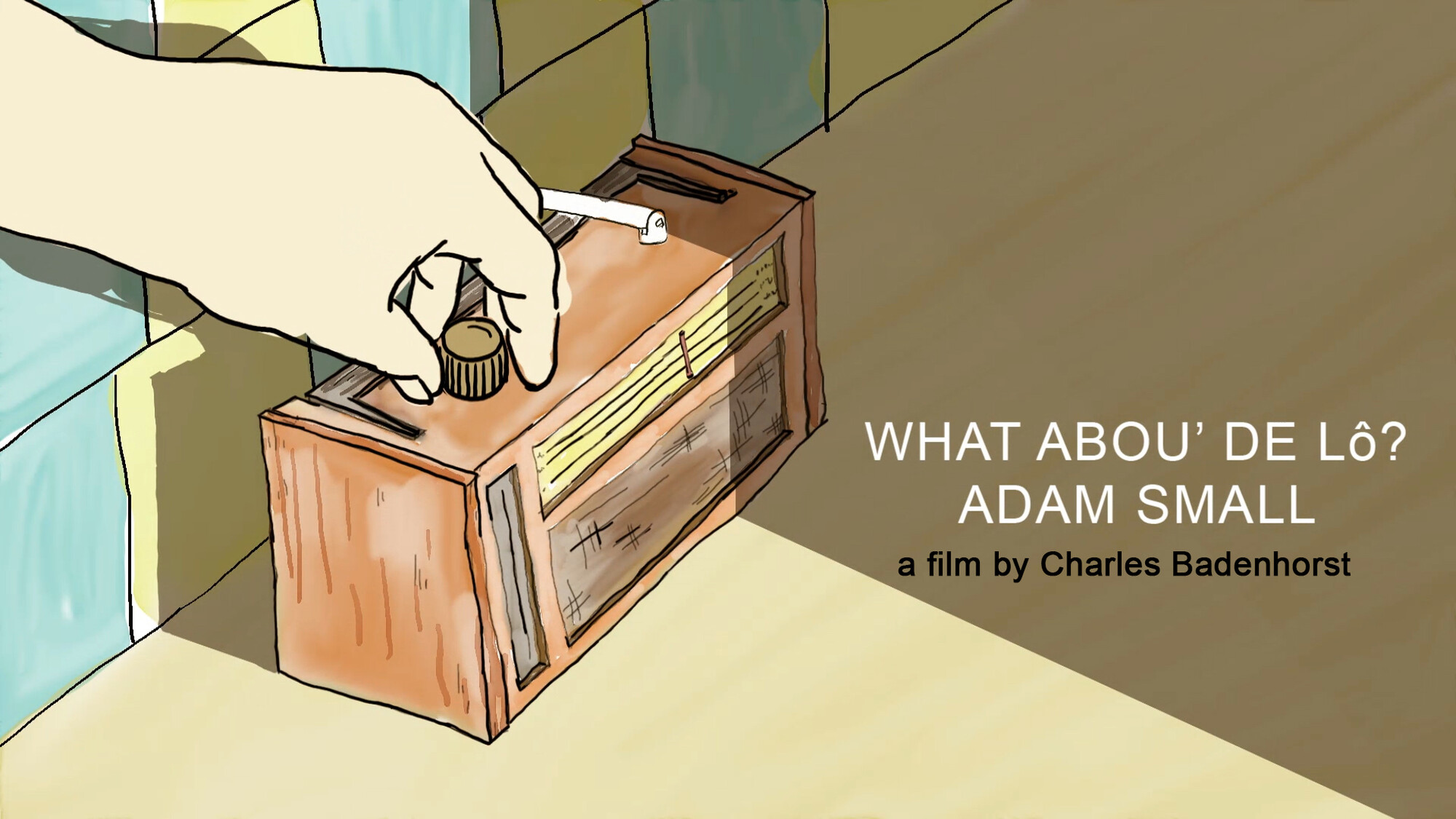 Acclaimed artist Marlene Dumas has generously donated Charles Badenhorst's animation video artwork of Adam Small's poem 'What abou' de lô' to the CCAC. It will be screened in the Constitutional Court in 2021, below the permanent installation of Dumas' own work, The Benefit of the Doubt, but can already be viewed in full online.
As is detailed in the first in the CCAC's new monograph series Art & Justice, Dumas cites South African poet Small's poem 'What abou' de lô' as an influence on her thinking of the law. The poem speaks about the infamous Prohibition of Mixed Marriages Act of apartheid South Africa, that prohibited intimate relations between people of different races. Dumas calls this an "immoral law" about the "obeying [of] the impossible" and "making love into a crime".
For Badenhorst's film Small was recorded reading his own poem. Small was a South African writer who was involved in the Black Consciousness Movement and other anti-apartheid activism. He wrote about racial discrimination and satirised the political situation of apartheid. He pioneered the literary use of the Kaaps dialect of Afrikaans, predominantly spoken by Coloured South Africans. The film was made with financial support of the ATKV (Afrikaans Language and Culture Association) Filmverse project.
Justice Edwin Cameron, long-standing and committed member of the CCAC's Artworks Committee, said: "Charles Badenhorst's internationally recognised, prize-winning video animation of Adam Small's recording of his famous Kaaps poem, 'What abou' de lô?' is magnificent. It is exciting for the whole collection that one of its most internationally distinguished artists, Marlene Dumas, has generously purchased this video, and donated it to the CCAC. Since Small died in 2016, this gift will ensure that his distinctive voice is heard in the Constitutional Court well into the future. In addition, Small's justly famous poem continues to have pertinence, even in our constitutional democracy. Small asked, "watte' lô [law], God's lô, man's lô, devil's lô, watte' lô." These questions will now resonate within the Court."
Badenhorst remarked: "I was incredibly happy and honoured when I got the news that Marlene Dumas offered to buy and donate the film for the CCAC. It is humbling and a tremendous honour to be part of the CCAC. Without any doubt one of the highest points in my life." On his intentions with the film Badenhorst added: "Animated films have been a form of protest throughout the world. With What abou' the lô I wanted to try and open people's minds and make them feel some of the pain apartheid caused so many people"
Cameron added: "Small, Dumas and Badenhorst – all Afrikaans speaking – show through their work how art, animation, language and literature can be used to advance greater equality and dignity as a form of resistance and active citizenry. It also bears mentioning that, apart from Willie Bester, Albert Adams, a collective of women artists from the Bethesda Arts Centre, and too few others, the CCAC has to date insufficiently featured Coloured artists and voices. This artwork donation helps fix that. It contributes to remedying the gap by embracing Small's unforgettable challenge to justice and the law."
Cameron also recognised Dumas for her generous-hearted financial contribution to the CCAC through the collection's US-based endowment fund, the Foundation for Society, Law and Art in South Africa, saying that Dumas' "contribution towards the sustainability of this important art collection of her country of birth" helps ensures its survival.
Watch Badenhorst's What abou' de lô? below and learn more about the artwork here.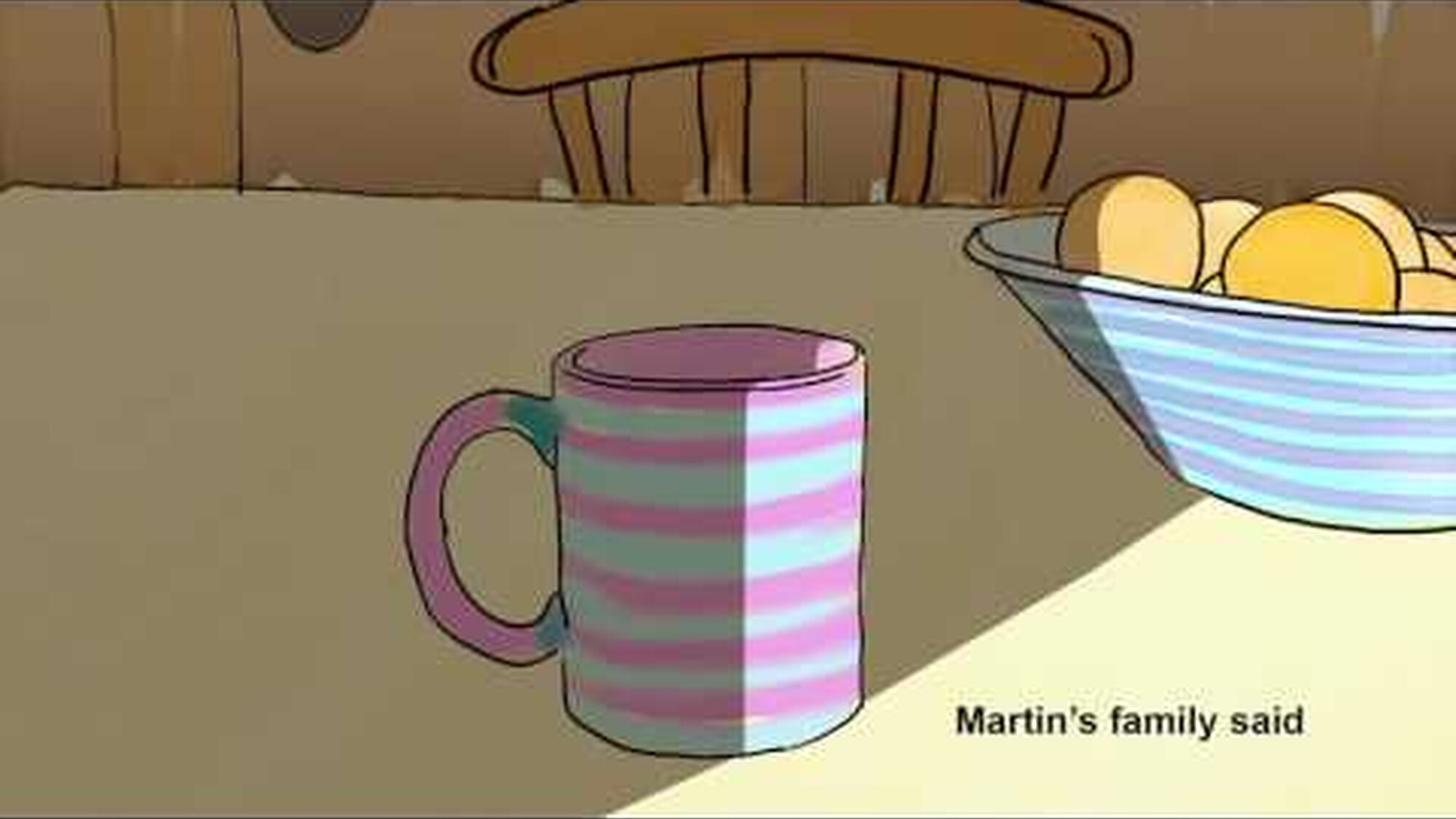 What about the law, a film by Charles Badenhorst.
The CCAC is owned, managed and cared for by the Constitutional Court Trust. For further queries or editorial photographs contact the CCAC curatorial team at ccac@concourttrust.org.za or phone +27 11 359 7577. Follow @concourt_art on Instagramand Twitter.